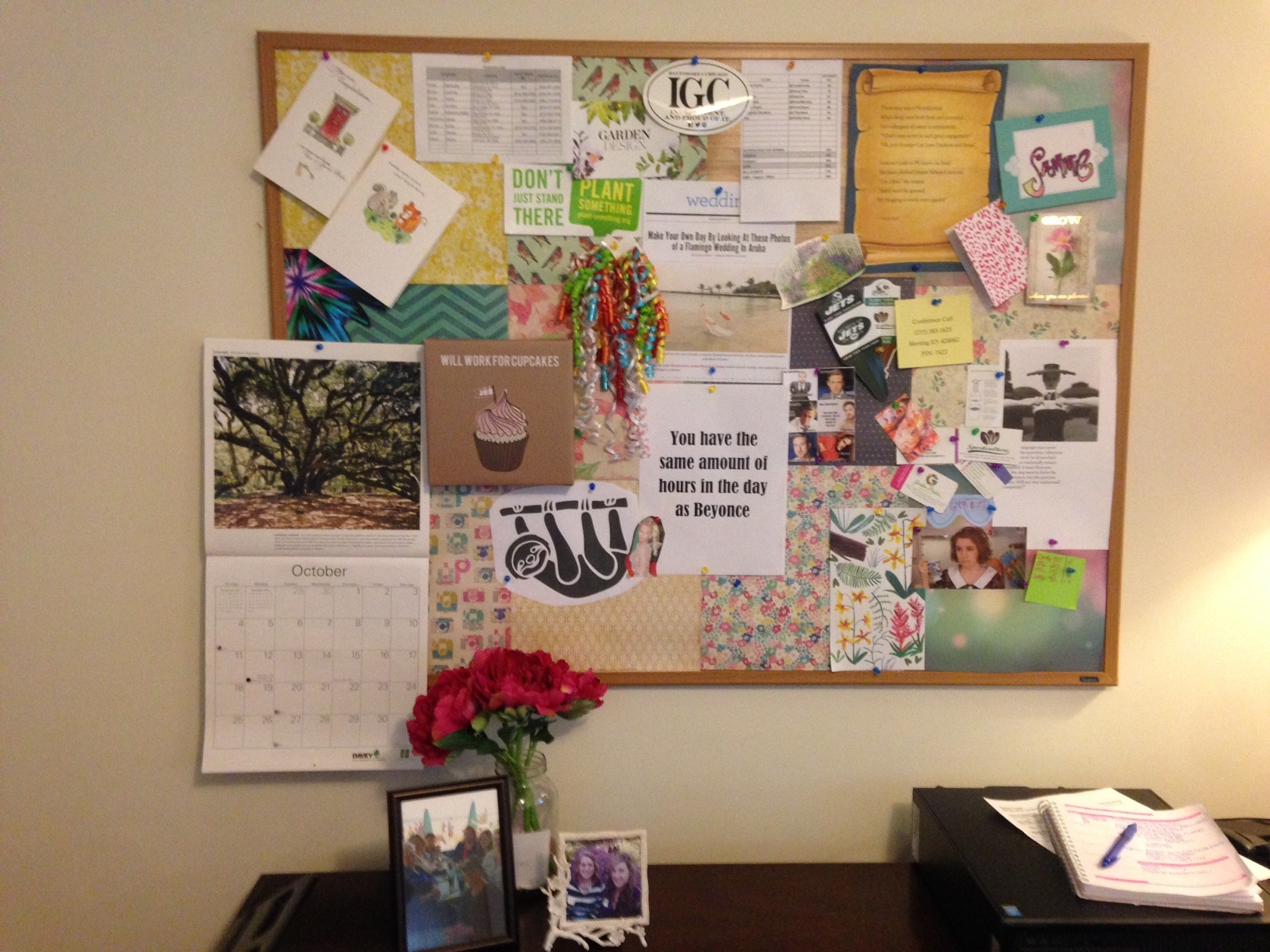 We now know there are a variety of benefits that come with decorating the workspace. Not only does it spark creativity and boost productivity, it also allows employees to show off their personalities.
My personal workspace reflects who and what I admire most. My desk – accompanied by a giant, colorful corkboard – showcases everything from inspirational Beyoncé posters to pictures of my family to houseplants.
A little desk décor makes all the difference in the world - and the Garden Media office agrees.
Continue reading to see what type of décor inspires the rest of the Garden Media team.