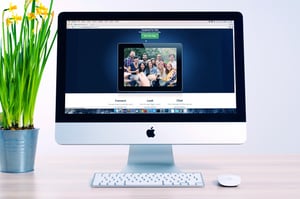 Standing out on the internet is the only way to get your brand noticed.
As the online world evolves, it's crucial for brands to distinguish themselves from one another. Wh
It won't happen overnight, but improving your brands authenticity, storytelling and aesthetic are a few ways brands can be more influential online.en a company can differentiate itself from the competition, it will become easier to influence consumers online.
Continue reading for more information about how brands can stand out online.
Authenticity
Gaining consumers' trust is essential. This can be and should be done in a variety of ways.
Maintaining a following on social media allows companies to share their unique point of view with their consumers. It also allows direct engagement and encourages conversations.
Figure out which social media platforms are triggering the largest response from your customers. When it comes to social media, brands should pick one platform and master it instead of trying to conquer all of them at once.Spend your time nurturing them there. Encourage questions, product reviews and feedback.
Proactively engaging with users online by responding to comments has been shown to build trust and reliability. Brands that acknowledge feedback from consumers online show that they care.
Storytelling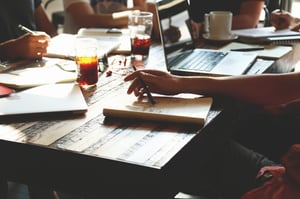 Telling a story
that consumers can connect to will help brands stand out. Consumers can relate more when there is a real-life story attached to the brand. When consumers view brands in a humanistic light they become very powerful.
Starbucks distinguishs itself from other brands not only in real life (IRL), but online, too by telling the story of how their Fair-Trade beans are ethically grown. Starbucks shares this message everywhere, in-store, their website and on social media.
Clif Bars has an entire section on their website dedicated to the story behind their brand. Their stories span from the history of the brand to the organic focus of their product.
A story adds entertainment, emotion and sometimes even educational value to a brand as a whole. All stories, however, should be authentic. Lies destroy a company's reputation.
Aesthetic
Brands that are visually appealing influence the most consumers. From social media to website content, successful brands engage visually with their audience with one succinct look.
Consumers should be able to instantly identify a brand weather they're looking at their twitter or website; personality should be reflected across all accounts.
Interactive websites are a great way to engage and send a message to users.
Graphic content, like infographics, can also be used in a creative and shareable way that will allow a brand to stand out among others.
These simple ways are the heart of marketing. Refreshing a brands online appeal to consumers can have it become more influential over the rest.
Read our e-Book to find our how you can market your brand online.