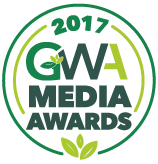 Garden Media has been awarded a 2017 Media Awards Silver Medal from GWA: The Association of Garden Communicators for the redesign of our website.
This special designation recognizes the top talent in more than 60 competition categories.
The new website is a direct reflection of the beautiful horticultural market we represent. It's colorful, fun and easy to use.