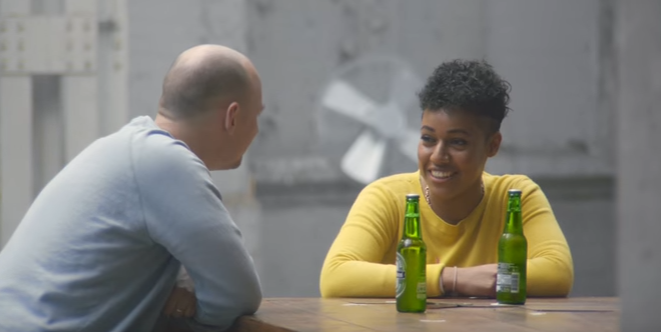 We've already talked about the controversial Pepsi ad and the factors that contributed to its failure. To do cause marketing the right way, the campaign must be consistent with the brand and relatable to the target audience. Heineken has recently created a great example of a powerful cause marketing ad.
The international beer distributor created a four minute ad with the tagline "Open Your World." The video shows strangers with opposing views working together and discussing their contrasting beliefs over a beer. The ad has received widespread praise and definitely works to bring people together, instead of tearing them apart.
Let's examine these two beverage companies with two political ads — why did Heineken's ad succeed and Pepsi's ad fall short?
Continue reading to learn more about Heineken's Worlds Apart experiment.