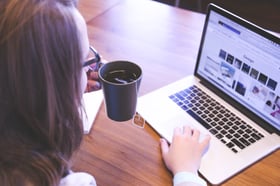 Gaining national media attention is always an exciting accomplishment. National media reach a huge audience and can potentially generate a lot of buzz for your service or brand. However, certain stories might not be fit for the national spotlight, or, you may want to attract local attention. This is where local media can be extremely beneficial.
For local news and events, it is crucial to understand how to pitch to local media and why it is important. Understanding the outlet and the audience are two of the first steps.
Continue reading for tips on how to pitch local media.
Why Local?
Pitching local media can be beneficial for many reasons.
First, there is less competition in smaller markets, so it is more likely that a story will be picked up. Also, if the story is specific to a certain area, local media is the most efficient way to reach the people affected. Small-scale, local events attract local community members, so it makes sense to keep them well informed.
Regardless of what size markets PR professionals are targeting, all pitches should be newsworthy and sent to the right contact.
Know the Outlet
All media outlets are different. One of the first steps to successfully pitching local media (or any media) is to be well researched.
Before you start pitching media in St. Louis, Philly, Dallas or any market, read what the media is talking about in those areas. This will familiarize you with local issues, topics of concern, local culture, and other things that you can't possibly know from afar.
Additionally, understanding the local outlet's voice, reading past articles, listening to past segments and researching previous issues will help tailor the story to fit that reporter or outlet.
Media outlets are going to choose stories that fit with their objectives and criteria. Creating a pitch to fit with these elements is the first step to getting a story published. The most important thing to keep in mind is that local outlets want a local angle. Don't pitch stories that don't apply.
Repurposing a national pitch into a local pitch is not enough.

Know the Audience
Knowing the target audience is always important, especially when it comes to pitching local media.
Think about the kinds of things you'd want to read in your local paper or hear on the radio. Members of the community want to be informed on local news and events, but they also want to know how it affects them.
According to AdWeek, "The key to a good local pitch is to dig in and find the relevant nugget of info that really makes a difference for local stories and residents." Be sure to include why the story is important and how the information is beneficial to the community. Also include a call to action so they know where to find more information if needed.
Download our e-Book to learn more about creating relevant content!