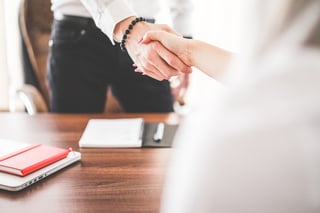 It's that time of year again! Time to think about summer plans and sunny days. That means many students are thinking about
summer internships
, which can be frustrating when you don't even know how to begin describing your experiences (or lack thereof).
Here are three tips to make your search a little easier.
Continue reading to learn how to score your first internship.
1. Be persistent
Searching for internships can be time consuming and exhausting, but it's important to not get discouraged. If you are really passionate about a position, don't be afraid to express your interest with friendly follow-up emails regarding the status of your application and hand written thank you notes. These small efforts can make a big impression and could be what sets you apart from the rest of the applicant pool. If you don't receive the position, don't burn bridges. Respond and thank the company for their consideration. Try to stay in touch with them for future opportunities.
2. Work your connections
Whether you're looking for a job, an internship or a new opportunity — it is extremely important to attend as many networking events as possible. You never know how someone can help you in the future. Making a personal connection makes you stand out from other applicants because someone can personally vouch for you and your skills. Communication is key.
3. Do your research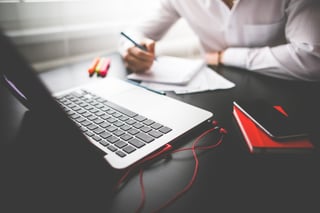 Make sure you research the company you are applying to so you can tailor your resume and cover letter to embody the company's values. Recruiters can spot generic applications and resumes, so help yourself by taking time to research the company and use the in
formation to stand out. And don't forget to show off your knowledge of the company in your interview. Companies like to see that you did your homework because it shows effort and interest in their organization. This information will also help you prepare questions to ask your interviewers.

When you do land that internship here's how to leave a lasting impression.
1. Ask questions
If you don't understand something or need clarification, don't be afraid to ask. Whether it is questions pertaining to your tasks or personal questions to get to know your peers or superiors, vocalize what's on your mind. It can be intimidating coming into an established office setting as an intern, but it's better to ask for help than waste time doing something wrong. Plus, it'll help you to figure out if the internship is a good fit for you personally.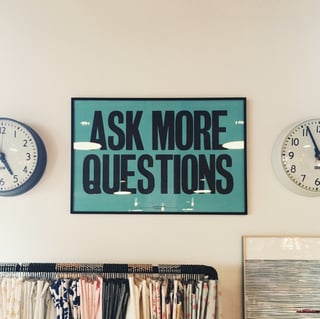 2. Arrive early
First impressions matter. Showing up late infers that this opportunity isn't important to you, so don't give them a reason to regret their decision of hiring you. Show them that you want to be there and are always willing to lend a helping hand.
3. Say Hello
It's crucial to be self-aware, because you're communicating through your body language all the time. Say hello to everyone, from the receptionist at the door to the president or CEO as you pass by their office. And don't forget to smile. Remember to be polite and respectful to whoever you encounter.
Successful internships enhance your personal brand. Learn more about the importance of branding with this helpful case study.