Instagram was one of the first major photo-based social networks when it launched in 2010. By the end of April 2012, there were already over 100 million active users.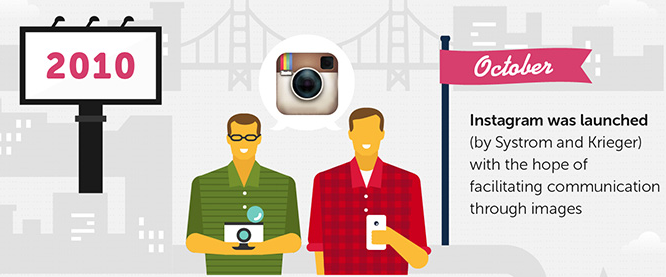 After recognizing its success and the potential for competition, Facebook purchased Instagram in April 2012. They paid a total of $1 billion dollars in cash and stock and used "the power of Facebook" to help the member base grow by an additional 23% in 2013. Today, the two networks are linked, allowing users on Instagram to post photos or videos directly to both accounts simultaneously.
Today, Instagram has surpassed Twitter in user activity, with over 500 million registered profiles. It has evolved into a well-rounded platform, featuring video posts, 24-hour stories, and live streaming.
To learn more about Instagram and its growth, check out the following new research report from WebsiteBuilder.org.
Continue reading to learn more about the success of Instagram.
A Quick Look at the Instagram Feature Set
Here are some of the features that helped Instagram rise to fame:
Social Networking Integration - You can link your Instagram account to Facebook, Twitter, Tumblr, Flickr, and more. Almost all of the popular social media sites utilize Instagram as a main photo sharing platform.

Customizable Features That Put You In Control - Instagram reigns supreme in

photo sharing customization.

Nearly every option in Instagram allows you to scale up or down, add/remove options, and make it function just the way you need it to!

New And Exciting Features - The Instagram team

evolves with the trends

, adding new features regularly. Users can now post stories that expire in 24 hours, similar to Snapchat, or live stream to followers at the click of a button.

Hash-Tag Based Photo Searching – Hashtags make it easier to search for photos on Instagram. When you upload photos, you have the option to include a list of descriptive words and phrases. Hashtags make it easier to connect with people that have similar interests. For businesses, they are a great way to reach your target audience or find out what people are saying about you.

Privacy Settings - Instagram allows you to choose between a public or private account.


The Best Is Yet To Come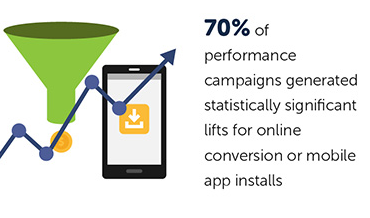 Instagram is constantly evolving and improving. It aims to stay on the forefront of new photo sharing technology. Just recently, Instagram has been focusing on third party app integration, as well as Plug-In compatibility for sites like WordPress.
The Instagram feed feature is being updated to function even better and faster than before. This has created a feeding frenzy for hungry online marketers that have been searching for the next big way to get ahead. Online marketers can also use the included Instagram tools within their website builder to add it to their next website.
Embedding Instagram content into your existing site is a snap and only requires a small snippet of code to be copied and pasted. And since Instagram has become the undisputed king of photo sharing, be sure to keep a close eye on all the upcoming feature releases and how you can integrate them into your online business.
Post submitted by Megan Arevalo at Website Buildr
To learn more about social media success, download our eBook!