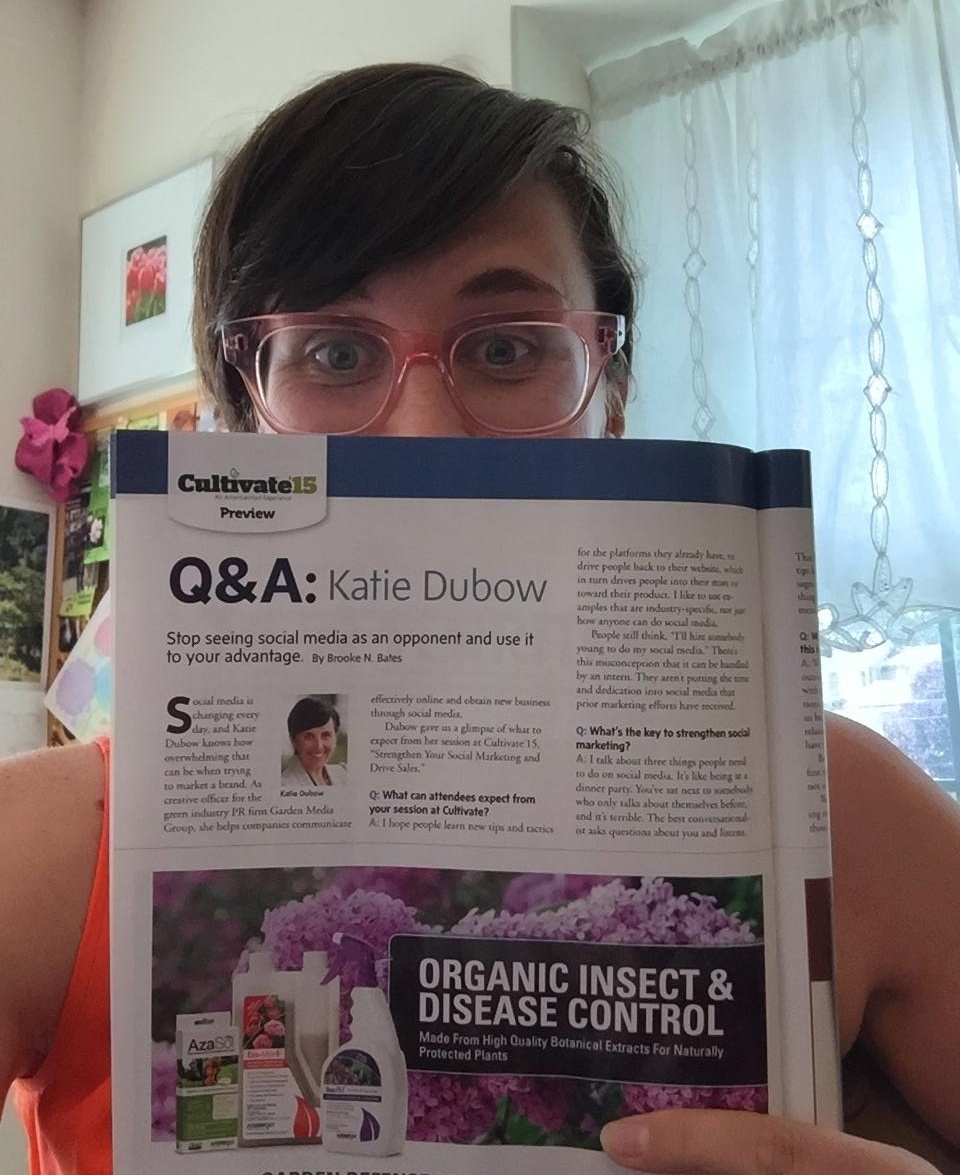 I recently sat down with Brooke Bates from Garden Center Magazine to talk about my social media presentation at Cultivate '15 in Columbus, Ohio next week.
Below is a snippet of our conversation. Read the full post here. And, come see the presentation in full on Monday, July 14 at 4:00 P.M. in Ballroom One.
Q: What can attendees expect from your session at Cultivate?
A: I hope people learn new tips and tactics for the platforms they already have, to drive people back to their website, which in turn drives people into their store or toward their product. I like to use examples that are industry-specific, not just how anyone can do social media.