Garden industry jargon is sometimes as colorful as flowers themselves.
While insiders are familiar with terms like "annuals," "nursery" and "landscape," other words aren't as common.
Recently, PR Daily released a list of made-up words useful for a variety of everyday situations.
In the spirit of sharing (and 'making things up'), here is a list of terms Garden Media Group coined to describe what's trending in our industry.
Keep an eye out for our 2015 trends report!
Keep reading to learn more about Garden Media Group's trend jargon.
Urban Knights - Individuals who live an urban lifestyle in sustainable, convenient and enjoyable places while providing solutions to peak oil and climate change.
The Urban Knights in this neighborhood area taking up the mantle of saving the city.
Waterprints – The new carbon footprint.
I'm trying to reduce my waterprint buy conserving as much as possible.
WINKs – Young women with incomes and no kids.
According to Garden Media Group's 2014 Trends Report, WINKs are an influential demographic in the new home market.
Eco-Superior – Products whose consumption or existence actually benefits the environment and leaves a lasting positive impact on the Earth.
These eco-superior paper towels really make me and the Earth happy.
Super Foods – Foods that boosts brain power and make you look younger.
You look great! Did you start eating super foods again?
Mono-Plant – Gardens that combine jet black and blanched whites to exude class, simplicity and a modern edge.
Your mono-plant garden was the talk of the party.
Groothie® – A green smoothie made from raw, homegrown fruit and leafy greens.
I'll pass on pancakes this morning. I had a groothie on the way here.
Microgardens – Gardens that take up less space and water. This system also helps restore healthy microbes to soil in containers.
I moved my microgarden planter to the porch.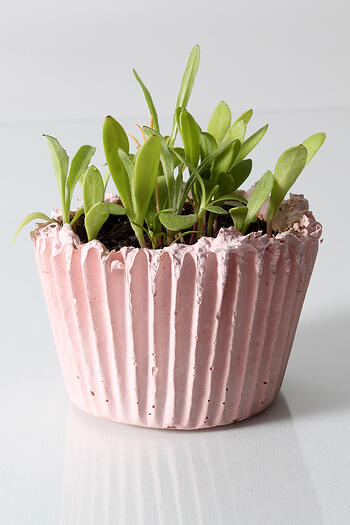 Here's a sneak peek of terms found in our 2015 Garden Trends Report.
Garden-tainment – Decorating your exterior spaces similar to the way you would decorate you interior space.
Your outside porch is so functional – and well-decorated!
Rebel Hoods – Neighborhoods that rebel against and fight for the reversal of ordinances.
The neighbors don't complain about our backyard chickens because we give them eggs every week.
Bed Head Style - Purposefully un-styled gardens resulting from a purposeful intention to work with the natural landscape – the bed head look.
Did you plan for your yard to look this way? The natural plants look amazing!
Read our eBook to learn more about why your garden brand should follow trends!