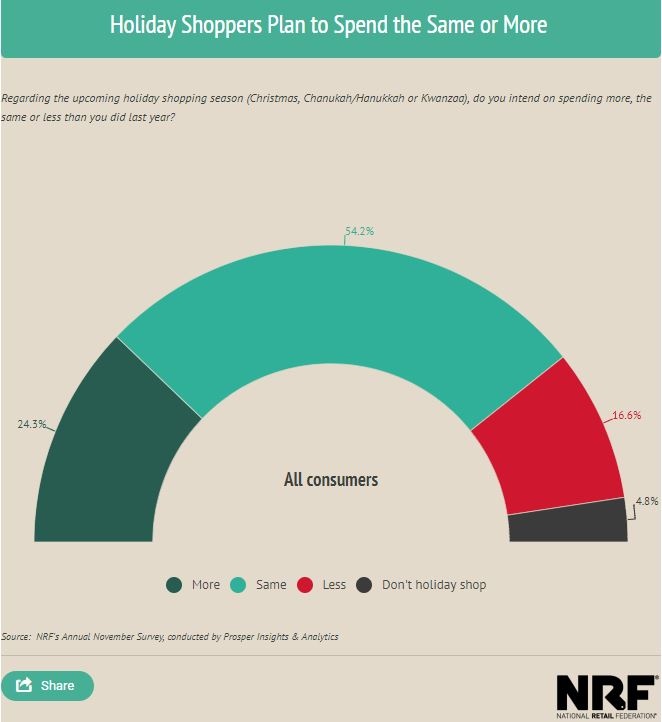 With Black Friday behind us, who do you think will be the big spenders this holiday?
According to a recent survey by The National Retail Federation (NRF), young adults ages 18-24 plan on spending more this holiday season compared to last year.
54 percent of consumers overall, plan to spend about the same as last year, while 24 percent plan to spend more. Among those aged 18-24 — which includes the oldest members of Generation Z — 46 percent say they will spend more than last year.
"As Gen Z and Millennials get older, their purchasing power increases, and the rise in disposable income is sure to be seen by retailers," NRF President and CEO Matthew Shay said. "This group of consumers has spent time carefully researching gifts for friends, family and themselves, and are ready to begin knocking out their shopping lists."
What do these holiday spending trends mean for garden businesses?
Read more to find out how to ensure these big spenders are shopping your products or store.