If the sight of Christmas decorations next to Halloween candy on store shelves makes you raise an eyebrow, you may want to get used to it – because a trend has arrived that garden retailers can't afford to ignore.
In recent years, 43% of holiday shoppers planned to start shopping in November. But signs are indicating a major shift this year, and retailers need brace themselves: holiday shoppers are shopping EARLY in 2020, and their preferences have changed.
Read more to learn 3 must-have tips for positioning your brands this holiday season.

Christmas in

July

October
Spurred on by Amazon Prime Day, a consumer event large enough to generate its own gravitational pull,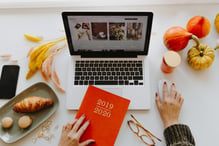 over 350 companies coordinated their own landmark sales on the same October dates.
These events not only drove early shopping traffic, but augmented Thanksgiving and Black Friday sales events, which many retailers plan to cancel or heavily modify this year due to COVID-19.
With consumer spending on these two dates projected north of $6 billion, the sales encouraged holiday shoppers to begin crossing items off their lists early.
A different motivation behind this year's jump-start? Boredom, apparently.
"[Americans] responded that they were using the extra downtime that the coronavirus pandemic has afforded by getting a head start on shopping… 15% admitted they started Christmas shopping in August."
As of September 2020, "nearly half of Americans have already begun shopping online for the holidays."
Early Action, Air of Uncertainty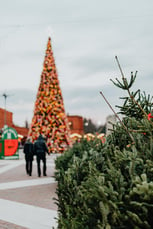 But does this eager start to holiday shopping predict strong holiday spending in 2020?
Experts at the National Retail Federation, the world's largest retail trade group, are divided on whether American consumer spending this holiday season will mirror recent years' relatively steady annual growth. The election, the pandemic, and many other factors in the coming weeks will determine consumers' confidence with non-essential spending.
With 2020 holiday consumer spending uncertain at best, it's never been more important for garden companies to understand today's consumer and their holiday spending motivations.
We're here to help – here are our top 3 must-know tips for the garden industry in this unprecedented 2020 holiday season:
1. Start early
• While October may be sooner than you've calendared for holiday gift plants (and nature does have its own timeline!) think creatively about what "evergreen" gift-able plants or products you can merchandise early for holiday gift shoppers.
• Some of our favorite include classics such as poinsettias, Christmas cactus, and small-space trees. Or, out of the box ideas such as a succulent terrarium or a Rosemary Tree to spice up your décor, literally.
2. Memorize the 2020 gift trends (Hint- they're a dream for garden retailers!)
• People will buy fewer gifts of experiences (concerts, sports tickets, and vacation) and more gifts of goods.
• With less spending on holiday parties and travel, we'll see more spending on home-improvement.
• Consumers are increasing purchases for themselves.
3. Make online shopping work for you
• Social media is a key entry point to purchasing. Christmas gift searches on Pinterest began spiking in April of 2020! If your social accounts aren't current and linked to places where viewers can make a purchase, you're missing sales.
• This holiday season will see unprecedented online shopping, so use online sales to capture emails to build your e-marketing list. Your new mailing list can help your business gain more of the $794 consumers spend on non-winter holiday gifting (hello Mother's Day!).
• Black Friday isn't a given in 2020; make your plan for Cyber Monday and Small Business Saturday
Every year at Garden Media Group, we follow the trends so our clients can feel confident and empowered planning for the year ahead. Check out our 2021 Garden Trends Report for a glimpse of what lies beyond the holidays into the new year. To find out how we can help consumer insights work for your business, schedule a free 30-minute PR consultation today.
Download our 2020 holiday gift guide today!