The holiday season is here – which means goal setting and planning for 2017, lots of holiday parties and,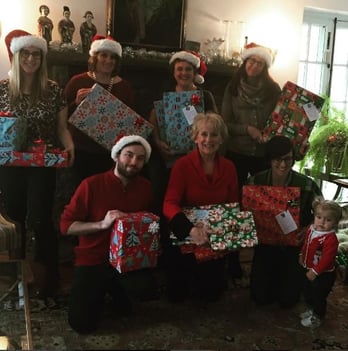 for many, giving back to others.
In fact, the holidays are the most popular time for companies to harness the spirit of giving. Nearly 34 percent of all charitable giving is done in the last three months of the year, 18 percent in December alone.
It's for this reason that #GivingTuesday was created, a global day dedicated to giving back. This year it fell on Nov. 29. Next year it falls on Nov. 28.
Here at Garden Media, we celebrate the holiday spirit by giving back at our annual Christmas Wrap. This year we had the pleasure of working with Oxford Church of the Nazarene and the Lighthouse Youth Center, a para-church organization that gives back to youth ages 9-18.
We gather as a team to sing Christmas songs, eat cookies and wrap our gifts. It's a time of year when thinking about others is easy, fun and makes us feel good.
But enough about us. Let's take a look at what some of our favorite companies do for others:
Homestead Gardens
Imagine somewhere on the other side of the world, a group of U.S. troops gathered around a fresh, real Christmas tree that was express shipped from the states.
Or imagine how a military family of a deployed loved one would feel if they received a real Christmas tree, given by a caring family they have never met.
Homestead Gardens' "Trees for Troops"program aims to do just that. This national charitable campaign provides real Christmas trees to members of the armed forces and their families at more than 60 military bases in the U.S. and overseas. Since 2005, Trees for Troops has provided more than 122,000 Christmas Trees to military families and troops.
Since 2012, Homestead Gardens has participated in the Trees for Troops program. And thanks to the generosity and support of its customers, they have donated 350 trees to military families at Fort Meade, MD and Langley Air Force Base, VA in 2016.
The Davey Tree Expert Company
For its sixth season, The Davey Tree Expert Company partnered with the 2016 NBA champion Cleveland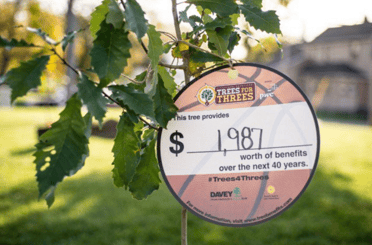 Cavaliers and PwC to plant one tree for every three-point shot made by the Cavs during the 2015-2016 regular season.
As part of the Trees for Threes program, Davey donates all trees that the Cavs racked up during the season. A total 433 trees will be planted or donated in 2016.
Volunteers from all three organizations will tie tags to the trees explaining their benefits and helped instruct volunteers and elementary school students on how to properly plant and water the trees.
While the Cavs had a great 2015-2016 season, it's really the city that wins. The total economic benefit of planting 433 trees is valued at more than $1.5 million over the next forty years.
The Home Depot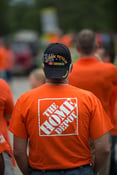 Home Depot foundation and Team Depot is a 385,000-strong army of associate volunteers who work to improve the homes and lives of U.S. military veterans and their families. They also aid communities affected by natural disasters. Through Team Depot, thousands of associates dedicate time and talents to these efforts in the communities where they live and work. See how we're making a difference.
This year, the Foundation will donate $1 to Operation Homefront for each Home Depot customer who tweets with a #teamdepot hashtag before Jan. 1. The foundation is aiming to give $100,000 by the end of the year.
Think of Millennials as selfish and entitled? Think again, a survey found that young men between the ages of 18 and 34 were the demographic most likely to increase the amount of their donations in the wake of global crises. But according to the survey, they're the ones who may have the most charitable hearts.
To better understand Millennials and their charitable hearts, download our e-Book today.