Shark Week is back and better than ever.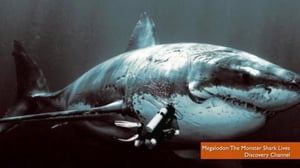 And with this summer being one of the most recorded shark sighting seasons on record, this week long event could make a big splash.
It's summer of the shark and the public is eager to know what drives these aquatic beasts.
Broadcasted in over 72 countries with more than 4 million viewers, Discovery channel's Shark Week is the most watched series on television.
Besides learning the knowledge of a subject that is not taught in school, what is the draw for these viewers? Why are so many people obsessed with Shark Week? In honor of this annual event ending this past Sunday, let's look at some lessons PR pros can learn from the masters of the ocean.
Keep reading to find out how PR pros and garden marketers can take a bite out of Shark Week.
Reel in Audiences
Movies with catchy titles like, Megalodon: The Monster Shark Lives, attract millions of viewers during shark week. Shark buffs know the Megalodon shark went extinct millions of years ago, and when people see a title that could hint of a return, they will be glued to the television awaiting the reappearance.
PR professionals can use the Megalodon title as an example of how to reel in prospects. A subject line or headline is the thing people see when they receive a pitch. It's crucial for all subjects to make readers think and entice them to open the email.
They need to hint at the story but never fully give it away.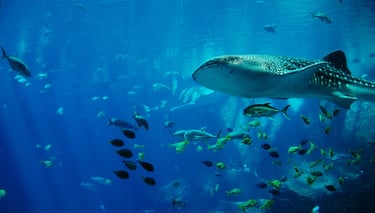 Unforeseen Knowledge
Shark Week viewers have criticized Discovery Channel for spreading unreliable information and giving audiences a false impression of what actually happens during a shark attack.
Since becoming a major television event, the network was forced to add some meat to the shows and balance educational television with "suspenseful" television. No one likes hearing about a shark attack that only leaves a scar, for example. People want, and need, to hear about a shark attack that leaves someone with an amputated arm.
Businesses always need to be conscious of delivering a truthful message. Spreading false information is the quickest way brands can lose customers and ruin their reputation.
Brands that consistently provide readers and customers with interesting content gain more of a loyal following. PR firms need to keep this in mind when it comes to managing a brand's social accounts.

Leave with a Drop
At the end of all Shark Week shows, the audience is left with questions. Will the sharks come back next summer? Where will they go next?
Viewers are compelled to tune in each year and find out answers to their long-awaited questions.
The key to keep people coming back for more is not laying everything out all at once.
The most successful PR firms bring something different to the table when it comes to clients. They are creative and indispensable, never make promises they can't keep and always work to exceeded expectations.
Shark Week offers some of the best cliffhangers on television. PR firms should take note and work to keep clients hooked.

Sharks are known as the ruler of the oceans. Read our e-Book about branding to learn how your brand can rule the garden industry.