More and more, clients are asking us to increase our PR efforts digitally. The goal is to increase online visibility and enhance the brand, a tactic we've been doing since the beginning.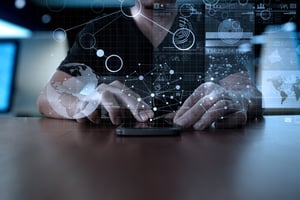 The right digital placements will increase domain authority, build the brand and increase SEO.
Since we are constantly asked how to measure PR, we decided to share how we've honed our measurement of these online sources, too.
Fortunately, digital PR measures more precisely. When it comes to comparing digital PR and offline, there are 6 areas where digital takes the lead: domain authority, page views, traffic, back link sources, brand awareness and social engagement.
Read on for 6 ways to measure digital PR efforts.
1. Domain authority (DA)
Traffic and links add to a website's domain authority— otherwise known as a prediction of rank. As a general rule, the higher the DA, the better, and anything under a DA of 20 is unlikely to give any SEO value. DA has very little to do with backlinks and more to do with the quality of the content.
PR focuses on developing strong relationships with sites that have a high DA. If DA is increasing, PR efforts are succeeding.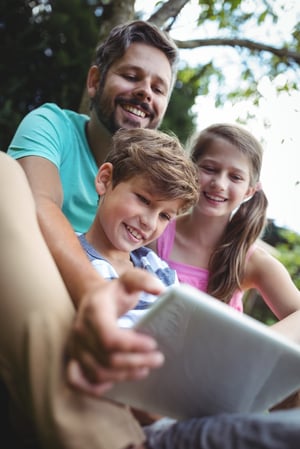 2. Estimated page views
Digital PR improves brand awareness by driving more people to your website. Google Analytics show a picture of estimated unique page views for websites and specific pieces of content.
When tracking, measure the pages that your PR efforts have been targeting and look for page views that are increasing.
3. Branded traffic search
This is an area where digital PR can be a lot more specific than traditional PR. Branded traffic search is measured by taking into account how many people have organically searched for your brand by name.
An increase in branded searches strongly indicate that digital PR efforts are building public awareness.
4. Backlink authority
A good backlink comes from a site with a high DA and is placed organically in content with relevant anchor text. It is not on a page with hundreds of other links.
PR relationships are key in achieving this.
5. Specific content referrals
Referral links help tie digital PR wins (placements, brand mentions, and links) to tangible referrals.
6. Social shares
Look at the likes, shares and comments. Engagement is key here. Social media articles earned should be shared and mentioned alongside positive descriptors.
Increasing numbers of the above measurements are an indicator PR is effectively enhancing a brand's reputation.
To learn more about branding, download our e-book