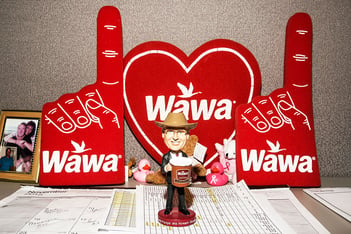 To the untrained eye, Wawa might seem like any other convenience store or gas station. However, residents of the mid-Atlantic see it as much more.
We worship at the altar of Wawa here at Garden Media, there is one spitting distance from our office. Why? Wawa provides its consumers not only with food, fuel and coffee, but also a sense of belonging and community.
Mashable's recent story about the die hard Wawa enthusiasts, included one fan who even wrote an ode to the store.
How did a seemingly run-of-the-mill convenience store become a place loved by so many members of the surrounding area?
By utilizing current trends, offering customization and maintaining a sense of community, Wawa has become a staple in many people's lives.
Read more to learn how you can replicate Wawa's intense brand loyalty.
Adjust to the Trends
Wawa has transformed drastically since it began as a milk delivery service in the early 1900s. After the needs of their consumers shifted, Wawa opened the doors to its first store in 1964. The company now operates a $9.7 billion revenue yearly.
Fifty years after its humble beginning, the chain has created a much more extensive product line filled with Wawa-branded goods. Most importantly, Wawa has also done away with products that weren't very successful over the years. And now, many small Wawas are being replaced by "Super Wawas," larger stores with multiple gas pumps, for instance.
Successful brands are always aware of their consumers' needs. How else can businesses to respond to what succeeds and eliminate what fails? Trying new ideas is the only way to find new success. When something doesn't succeed, it's okay to get rid of it.
Track your customers' ever-changing needs by closely observing sales, distributing surveys, creating focus groups or even monitoring feedback and analytics through social media platforms.
Offer Customization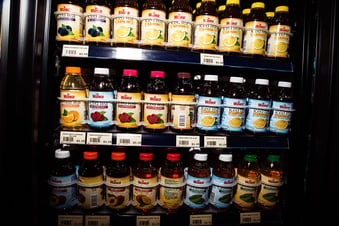 One of the most important trends Wawa kept up with was increased customization. Quick service food chains like Chipotle and Panera allow consumers to craft their meal from hand chosen ingredients. Wawa recognized this and adapted quickly with things like touchscreen computers for personalized ordering.
This trend is not only present in the food industry. Huge companies like Nike allow consumers to create customized sneakers with different colors and materials.
Brands in the garden industry should take note, as Millennials and Yuccies demand customization in everything they do.
Now more than ever, people value their individualism and freedom of choice. They don't want to fit in, they want to stand out. The more choices brands offer the consumer, the more likely they are to find something they love.
Belong to Your Community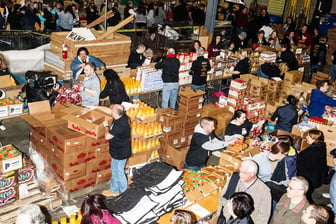 Wawa began in a suburban town in Pennsylvania, but has expanded to more than 600 stores in six states.
Even after such a huge expansion and ever-changing product line, Wawa has still managed to maintain a sense of community. The company organizes food drives every year and supports local community events with large food donations.
People want to support a business they feel good about. Whether you have a large company or a small business, involvement in the community is the key to creating strong brand loyalty.
The so-called "Cult of Wawa" is definitely something that all businesses can learn from. By changing with the trends, offering customization and maintaining a sense of community, you will have a booming brand loyalty in no time.
All images courtesy of Mashable.com
Download our 2016 Garden Trends Report to stay up-to-date on current trends!