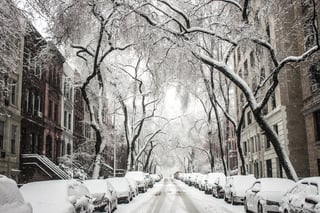 Winter storm Jonas proved to be a rude awakening for the mid-Atlantic region and demonstrated that not all Jonas' come fully equipped with a pop band with dreamy eyes.
The blizzard brought over 24 inches of snow to our area, not to mention driving nightmares for days after.
Besides binge watching Making a Murderer on Netflix or complaining about shoveling, there are lots of ways to keep yourself entertained during a snow day that can also help you in your PR career.
Continue reading to learn about how you can improve your PR skills during a snow day.
Do Research
While you will be inevitably glued to your laptop, use the time to research new bloggers or client prospects that will boost your company's reach.
Scour the web for bloggers you haven't worked with yet. Make sure to engage with them by commenting, liking or sharing their content. They may make a great new contact down the road!
Research up- and- coming products in the industry that could be a good fit for your company. You may want to reach out to them and start building a relationship with a potential new client.
Research magazines that accept pitches and see who you need to pitch to in order to get your client published. Make notes of what kind of pitches they prefer and what means they ask you to contact them by.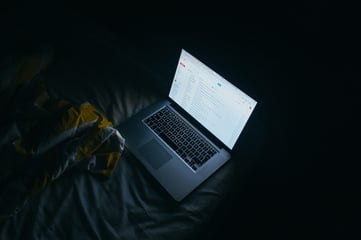 Clean up your email
Shoveling can be the worst part of the snowstorm. Cleaning up the aftermath and digging out your essentials like a mailbox or car is a daunting process.
While you're at it, clean out your email on your day at home. Make good use of the time you have to sort through the haul and organize it, keeping only the emails you need, deleting the others or placing them into sorted folders.
This will allow you to clear your inbox - and head – of unnecessary clutter. Create folders and file important emails. Keep only the tasks you are working on or the emails you absolutely need. And unsubscribe from that clutter of junk emails!
Watch TV
Now to go back to what you have been doing all day- watching TV. Every show has commercials, whether it's the Discovery Channel or E! News. Observing how other brands market themselves is a great tactic for improving your own skills.
Observe how the commercials word their advertisements or employ different marketing strategies and campaigns and see if you can use them as inspiration for your company.
Hopefully, you will find inspiration for your brand while being stuck inside on the next snowy day. Cozy up, prepare your snacks and take a Jonas Brothers fueled dance party break if you need a distraction from everything you are learning!
For more tips on Public Relations and expanding your company, read our ebook below!