By now, your garden business knows social media matters.
Though startling new social media research shows that how you think about social media may need to be updated.
You know who you are targeting on social media, what types of content to post, and when to update your page.
But do you know where social media ranks in terms of activity on the web? Or how often LinkedIn gets a new member?
The following statistics may shock and surprise you, and make you rethink your garden businesses social media strategy for 2014.
1. The fastest growing demographic on Twitter is the 55-64 year age bracket.
Photo via TeachThought
This age group is quickly followed by the 45-54 year age bracket on Facebook and Google+. Social media isn't just for millennials anymore.
Younger shoppers are already looking for the next big thing.
2. 189 million of Facebook's users are mobile only.
Photo Credit: dxbach via Compfight cc
This number is already up 7% from 2012 and shows no signs of slowing down.
Make sure your content looks great on a computer screen, a smart phone, and tablets to reach the most eyes.
3. YouTube reaches more U.S. adults aged 18-34 than any cable network.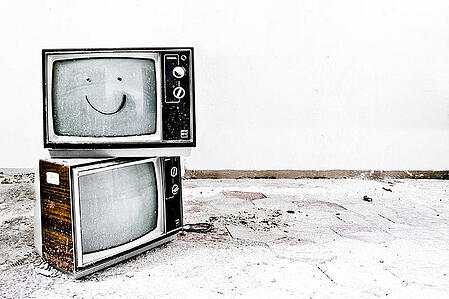 Photo Credit: Joy and Mya via Compfight cc
Often overlooked, now is the time to create a YouTube channel!
You can start with short tutorials or informative videos about your product-- just make sure you enable mobile viewing.
Reaching out to a wide user base is a great way to tell your brand's visual story!
4. Every second 2 new members join LinkedIn.
Photo Credit: nan palmero via Compfight cc
Because new users are signing up by the second, take this second to make sure your company's LinkedIn profile is user-friendly and easy to navigate for the rookies.
Also, rework content your garden business already has to make it fit the professional development platform.
5. Social media has overtaken porn as the #1 activity on the web.
Photo Credit: mkhmarketing via Compfight cc
Social media is not a phase; it is definitely here to stay. If you don't already use social media to market your business or you don't take it very seriously, let the next stat change your mind.
6. 93% of marketers use social media for business.
Photo Credit: smenon via Compfight cc
Once upon a time social media was just for fun, but now it is incorporated into marketing budgets and strategies.
If you are part of the 7% that isn't using social media, don't fret! Since 93% ARE using it, there are plenty of experts out there to lend a hand.
7. Even though 62% of marketers blog, only 9% of U.S. marketing companies employ a full-time blogger.
Photo Credit: Mukumbura via Compfight cc
Blogs allow you to create your own content, share news, and provide information. The possibilities of what you can do with your garden business blog are endless.
Keep in mind the time it takes to create high-quality content. Have a plan in hand for how you can crank out high-quality content without a full-time blogger.
Want to Grow your Garden Business with Social Media? Download our e-Book Below!
Thanks to the MarketingMomma for the initial social media image!