In the midst of the COVID-19 pandemic many businesses have been forced to close their doors. Essential businesses are still up and running, including many garden nurseries and plant farms. This is great news with people are finding the time to tackle garden and yard tasks they've been putting off and growing fruits, vegetables and herbs has become the new norm for many families. Due to limited travel and stay-at-home orders, people are limited to the resources of local businesses and online delivery services.
The Victory Gardens of WWII are coming back. Many are calling them Victory Garden 2.0 or co-op gardens. Whatever you are calling your garden, get planting and plant some extra this year to share with others. And as Peg Castorani, owner and manager of Gateway Garden, put it, "What's more local than your own backyard?"
Katie Dubow of Garden Media Group explains, "Gardening, working in the soil, is healthy and therapeutic. Studies show being in nature helps with a person's overall well-being. And during this uncertain and stressful time, gardening is something that will continue to give back over time."
We compiled a list of a few nurseries and plants farms located near our Kennett Square headquarters who have adapted to the coronavirus way; keeping safe distances, sanitizing work and public areas, and doing business a little differently while still providing their customers with the plants and trees that they want for their stay-at-home projects. Check out your local listing for garden centers near you to see what they are doing differently and how they can support you as you support them!

Gateway Garden Center in Hockessin, DE has everything from bulbs and grasses to succulents and trees. Their staff is following the CDC procedures of wearing masks and gloves and staying the minimum of six feet away from each to ensure the safety and health of their staff and customers. Curbside pickup and discounted delivery options are offered. They are open 9-5 daily.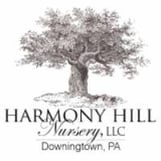 Harmony Hill Nursery in Downingtown, PA specializes in perennials, viburnums, and trees, they are your one-stop shop for all things green! With nearly 100 different types of trees, including redbud, dogwood oak, and maple, just to name a few, they are sure to have the trees that you want and need for your home or business. Open by appointment only 7:30-3:30 Mon – Fri and 7:30-11:30 Sat. Customers are encouraged to call ahead for curbside pickup and delivery options to ensure the safety for both you and the Harmony Hill Nursery Staff.

Groff's Plant Farm in Kirkwood, PA is not permitting in-person browsing at this time, but they are offering a safe option for their customers. Are you starting your own Victory Garden? Groff's is currently stocked with vegetables and herbs for your home gardening projects! Catalogs and inventory sheets are available for online browsing maximizing social distancing and keeping both staff and customers safe from any contact. With 5 acres of land and 8 sale greenhouses, they are setting up curbside pickup appointments with no more than five vehicles per greenhouse 9-5 Mon-Sat.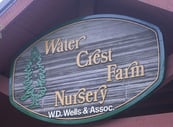 Water Crest Farms Nursery in West Grove, PA offers perennials to flowering shrubs to big trees. Customers can call to make an appointment or place orders via telephone, Facebook or email. They are providing curbside pickup and delivery on orders over $300. Proper CDC procedures are being practiced at their property, including their staff being equipped with sanitation supplies, face masks, and commonly touched areas, like credit card terminals, are being sanitized regularly. Open 8-4 Mon-Fri their staff is available to give advice and recommendations at a safe social distance.

With delivery services booming for many businesses right now, another company is quickly rising to the surface. ShrubBucket is a super convenient plant delivery service. They have the largest selection of plants anywhere in the country, over 6000 different varieties, so you'll never be limited by choice, or by what fits into your car. The plants are delivered directly from their greenhouse to your front door while being cared for by trained drivers every step of the way. Check out their website for more information and to see if they deliver in your area.
Check your local listings for which plant farms, nurseries, and garden centers are still open near you, and get started on your outdoor projects!