Today's consumers are visually oriented. About 90 percent of information transmitted to the brain is visual, and it is processed 60,000 times faster than text.
A catchy headline can only go so far, but including a picture raises the bar for success. In PR, image is everything. Likewise, the images incorporated in social media are just as crucial.
Continue reading for more information about how garden brands can incorporate images into their social media strategies.
Images engage audiences
Engaging with users through images on different social media sites will help drive traffic for businesses. Pictures not only complement text and drive clicks, they can also offer a behind-the-scenes look at what's going on at company headquarters.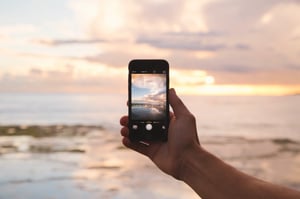 Facebook research sheds light on how important a picture can be to a brand's success. In a study comparing Facebook likes-per-photo to likes-per-post, photos received 53 percent more engagement with users. There was an even higher level of engagement in the comments section, producing 104 percent more than a regular post.
All of this activity helps increase clicks and potential traffic for a brand. These statistics alone should be a reason for brands to incorporate photos on Facebook or any other social site.
Complementing Content
Though it's important for business to develop platform specific strategies for social media, the same basic guidelines apply when it comes to posting pictures on different channels. Any images posted on social media should remain relevant to the company's brand.
For specific platforms such as Instagram, users are already creatively engaged. Any photo posted should echo a similtar theme and offer something other social sites can't. Brands can increase engagement by posting pictures at a unique angle and adding a filter.
Images posted on Facebook and Pinterest need to be more direct because they compete with a lot of other content for attention and engagement. Users are more likely to repin or interact with a post that draws them in visually and relates directly to the content.
Including pictures in business posts may seem obvious, but more importantly they increase traffic. Choosing the best image engages the ever-growing visual users and gives brands an edge by making them standout.