Today's Garden Center is showcasing Garden Media Group's six major consumer shifts along with several lower level trends that will impact garden purchases in its 2014 Garden Trends Report.
The overall theme, the report says, is finding balance. Each Thursday GROW! will now showcase and delve into a new garden trend of 2014.
Be sure to download the 2014 Trends Report to learn the details and forces behind each trend--and how your business can integrate the 2014 garden trends to grow your business.
1. Women's Financial Power At Unprecedented Levels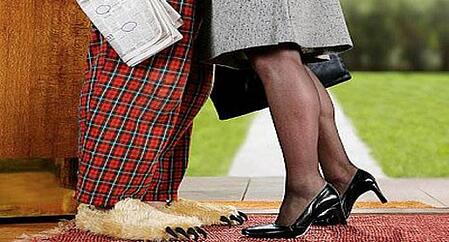 In what GMG calls a "Role Reversal of Fortune," the trends report lays out several intriguing developments picked up from research done by multiple sources. Among the findings are:
• 40 percent of women are now the sole or primary earner for households with children under age 18 (Pew Research Center)
• Almost a quarter (24 percent) of wives earn more than their husbands (Pew Research Center)
• Single women make up 20 percent of all current home buyers and represent a third of the growth in all real estate ownership since 1994. (U.S. National Association of Realtors & Marketline 2012)
• According to the U.S. Census Bureau, the numbers of stay-at-home dads has doubled in the past decade
• A third of dads with working wives regularly care for kids, which is up 26 percent since 2002 (US Census Bureau)
•1 in 5 dads of preschoolers are the primary caregiver (US Census Bureau)
GMG says the opportunity for garden centers lies in a couple of directions. First, with fewer women staying home during the work week, retailers should add evening and weekend classes aimed at working women.
Also, with more men staying home with the kids, they have more say in home and garden choices. GMG urges retailers to begin mixing in masculine colors and styles to home and garden decor.
2. Millennials Are A Buying Force
GMG says millennials are ready to buy. They're also a huge group -- 90 million. They just entering their home ownership years and view technology in home and garden and spaces that allow for flexibilty as a desired luxury. In fact, the report says, two thirds will not buy a house unless it comes with up-to-date tech capabilities. This generation is also more concerned about value and frugality.
Carrying on the role reversal theme, men from 18 to 34 spend $100 more than the average on lawn and garden, the report says, citing the 2013 National Gardening Survey and Today's Garden Center. They have the strongest interest in workshops and online information. Twenty-one percent, however, prefer hardwawre stores, not independent garden centers. They love peppers and grills, and like the idea of growing their own grapes and hops to ferment into wine and beer.
3. Seeking Happiness In A Wire World
In a section GMG calls "Searching To Find What Makes Us Happy," the trends report discusses how our highly wired world spurs a need for being unplugged.
That need includes a search for spirituality, living in the moment and finding time to get back in touch with nature in the garden.
4. Sustainability Trend Continues To Deepen
Quoting Ball Innovations' Bill Doeckel, the report discusses how the levels of passion and attention are given to sustainability. "People care about what they put in their bodies, what they put on their bodies and what is around them, in that order," Doeckel says.
Here are a few of the stats the report quotes:
• 80 percent of Americans are eager to safeguard the future of their health and that of the environment and society around them
• Organic farms are increasing 9 percent a year
• Sales of organic products increasing at double digit rates
• The "new" organic must emphasize a healthier option for people and the planet
• Focused, sustained exposure builds familiarity, trust and overall brand awareness. UN Environment Program and the Save Food Initiative of the Food and Agricultural Organization of the UN, want to reduce food waste. 1/3 of all food production world-wide gets lost or wasted –enough to feed the estimated 900 million hungry people in the world. (FAO)
• 25 percent of households compost (Natural Marketing Institute 2013)
• Cities are offering financial incentives to compost and reduce food waste (Food scraps equal 11.7 percent of U.S. waste)
• Americans generated nearly 35,000,000 tons of food waste in 2010 (EPA)
• 97 percent went into landfills
• Organic matter decomposing in landfills generates 16.2 percent of the nation's emissions of methane greenhouse gas
• Consumers need education about reducing food scrap waste.
All this information drives a need for education for how to live ecologically, which offers garden centers an opportunity for classes and online materials. And the desire for healthy living accounts for the skyrocketing interest in vegetable, fruit and herb gardening.
• 47 Million Americans were planning on growing edibles this year (Garden Writers Association Foundation)
• Up 3 percent from 2012 (Garden Writers Association Foundation )
• 73 percent grow for better taste, nutrition and quality (Garden Writers Association Foundation)
5. Garden Buying In Flux
GMG reports that the global garden market is up 3 percent or $187 billion from 2007 to 2011, with North Americans spending $58 billion in 2011.
Here in the U.S., lawn and garden ranks third in how Americans spend their money:
Christmas: $586.1 billion
Weight Loss Methods: $61 billion
Lawn & Garden: $58 billion
Pets: $53 billion
Weddings: $42 billion
Casinos: $36.4 billion
Flowers: $32.1 billion
Coffee: $27.8 billion
Bottled Water: $21.7 billion
Smartphone Accessories: $20 billion


(Source:

ResearchAmerica.org)
Another bright spot the report cites is that in 2012, the USDA reported wholesale crop value was up 1.1 percent to $4 billion:
↑ Total bedding/garden plant sales up 3.1%
↑ Foliage up 4.6% -2nd largest floriculture segment
↓ Potted flowering plants down 3.5%
↓ Domestically produced cut flowers down 4.7%
↓ Domestically produced cut greens down 1.5%
↑ Propagative material up 3.0%
Also from the USDA:
• Foliage plants now the second largest segment (after annuals) at 17.7 percent of sales or $641.8 million, up 4.6 percent.
• Perennials up 10 percent in last 10 tears, while annuals dropped 10 percent.
• Pansies, violas, begonia, New Guinea impatiens and petunia sales are up and geraniums, Impatiens walleriana, and marigolds were down in total dollars over 2011.
Sales of all other annuals were up 6.9 percent in 2012 over 2011 dollar levels.
On the flip side, GWA reports the lowest response to gardening in four years, the trends report says.
• 68 million gardening households have a lawn
• 3 percent plan to garden less — lowest in four years
• 2013 average spending is projected at $278 — 40 percent below 2012 at $470
• Spending less than $500 — Up 4 percent
• Spending $500-$1,500 — Down 6 percent
• 47 million growing veggies — up 3 percent
• 73 percent brow for better quality, taste and nutrition.
6. Alcohol And Garden A Happy Mix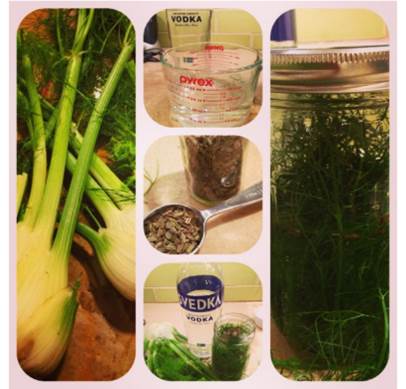 A fun trend GMG identifies is using garden harvests for cocktails and brewing. A slew of consumer articles have appeared in magazines, newspapers and online sites about how to use the bounty of the garden in the blender or cocktail shaker.
This trend has also led to a rise in what GMG calls "fermentation gardens," which includes grains and grapes for beer and wine, and making "shrubs", kombuchas or Groothies with fruits and greens for healthy living.
Download the Full 2014 Garden Trends Report Below!