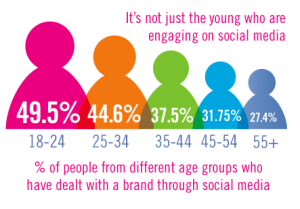 92% of garden consumers trust friends, family and word- of-mouth above all forms of advertising.
That's right. Public relations trumps advertising yet again!
One of the best ways to reach and influence consumers of ALL ages is social media. Look at the stats to your right if you're not convinced.
Plus, a new study proved what we in the marketing industry have known for a long time: positive interactions on social media (especially two-way conversations) ignite the buzz for your garden business.
Specifically, 90% of customers would recommend a brand after interacting with them on social media.
As far as social media ROI goes, four out of five consumers are more inclined to buy a brand more after being exposed to their social media.
To have the most impact when connecting with consumers and influencers alike, your garden business has to know who they are first!
Below we have a profile on the three most prevalent social media personalities--and the best ways to make a meaningful connection.
Key Influencers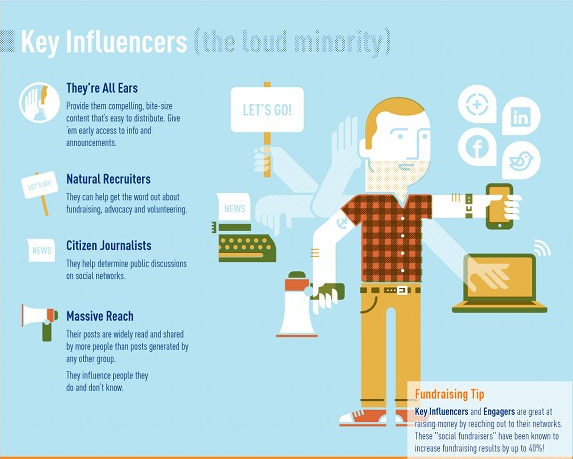 If you're launching a product or garden brand, this is the group on social media you need to focus on first!
Social media influencers have tons of followers, who truly listen and value their opinon.
Can't tell if they're really an influencer? Try these tips!
Connection Tips: Influencers like to define the trends, not follow them. If you have an upcoming product, let them know early, every single time! This group of influencers gets lots of info, so provide them with quick, sharable snippets of information. Soon, they'll come to you when they need a story, trend, or tip!
Foster this relationship carefully, and it will be powerful! Be sure to engage with content they post, keep atab of their blog, and show you care by sharing personalized tweets with them.
Engagers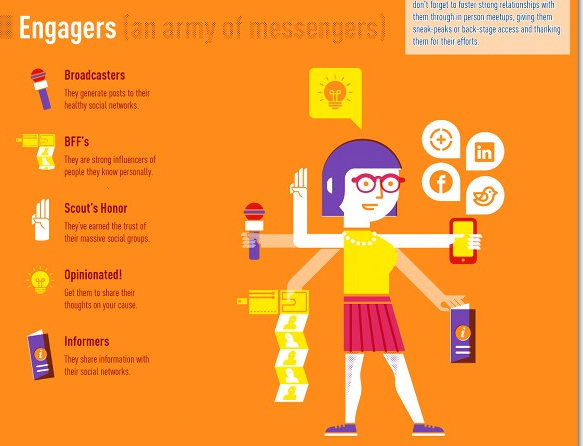 Engagers on social media are the ones who are always retweeting, sharing, and liking all of your posts! Their shares mean the most to their friends and family, so their engagement will fuel your garden brand's buzz!
Often, engagers are overlooked as a key social media persona, but their shares are incredibly valuable and will without a doubt result in business.
Connection Tip: Show engagers that you care! Retweet their thoughts on your product, highlight an Instagram picture they took as your Facebook cover photo, or just comment on a share and say how much you truly apprecitate it.
The more two-way conversation you create with engagers, the more they'll keep talking about your garden brand both on and off the web!
Consumers
All of the above social media shares will result in the ever-important consumer getting your message! They may also follow your garden brand, but mostly, they use social media to connect with family and friends--and score deals.
Share coupons, and create fan-only sales to really spark interest with consumers.
Connection Tips: Know who your consumer is, and what their day to day problems are. Provide them with solutions, DIY activities, and recipies that are relevant to their lives. When connecting with garden consumers, it's important to feed them more than just your product.
But, don't afraid to showcase your product! They like your brand, so they like to see your products and news. Just be sure to share innovative, out of the box posts--not just the ho-hum stock photo of your garden plant.
Keep your garden business growing with our GROW! e-Book chock full of tips!
All colorful images of social media archetypes are from Black Baud's new social media influencers report. Also, thank you to The Real Time Reporter for the brightdemographic of social media users!