You may be thinking, Pinterest? Since when?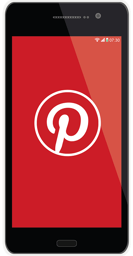 You may be surprised to know that Pinterest is going strong, with 250 million monthly active users. While the platform has historically been popular among Millennials and Gen X, Gen Z is catching on, too.
According to Sprout Social, Gen Z is projected to make up nearly 26 million users within the next three years. Making Pinterest a unique platform that can bridge generational gaps and should not be left out of your social media strategy.
Pinterest offers a unique marketing opportunity for garden industry brands. While the platform allows you to follow friends and see their boards, that's not what Pinterest is all about. It is an all-in-one platform for shopping, education, inspiration, and more. Most users on Pinterest are actively researching products and preparing for their next project.
What else makes Pinterest different?
Read on to learn why garden brands should use Pinterest to drive brand awareness and boost product sales.