You know we love trends here at Garden Media, so as the new gardening season approaches, we thought it would be a great time to take a sneak peek at some of the latest trends in the green industry.
From utilitarian fashion to the latest and greatest lawn ornaments, the gardening world constantly innovates and develops new and exciting ideas.
We have been busy worker bees preparing our 2024 Garden Trends Report and decided we couldn't WAIT to share. In this blog post, we will explore some of the most unique and unconventional trends emerging in gardening.
Read on to be amazed and inspired by these cutting-edge 2024 gardening trends!
Sole-fully Practical Products
These days, there is a tool for everything. But we think 2024 is the year to consolidate. Many people will take a liking to more utilitarian fashion products, something that combines many tools into one.
We love this new "gardening tote" Vans by Nicole McLaughlin that fuses function and fashion into a trendy wearable piece. Not only can you stay fashionable, but you can also store all of your gardening products right at your feet, and you will never lose them!
We also see this trend with an iconic brand that gardeners know and love, Crocs. Crocs are taking on more of a purpose than just being funky rubber shoes; you can now level up your Crocs with headlights and mini rake Jibbitz. Both of these additions will enhance your Crocs and are bound to make gardening a breeze.
Never Miss a 'Beet'!
Being a plant parent can be hard. We get it. When working long hours and having to spend time away from the garden, you wish you could have eyes on it all the time. What if you miss a flower opening up? Or a tomato ripening perfectly on the vine? These are milestones no plant parent wants to miss out on.
In 2024, it's time to embrace the technology we have at our fingertips. You will no longer have to miss any action with a breakthrough livestream of your garden sent directly to your phone! Just like pet parents can set up cameras to watch their animals at home, you can now have a camera on your garden at all times, so you don't miss any breakthroughs for the plants in your garden.
And keep your garden pest-free with an innovative microphone function that is perfect for scaring away any nuisances that may be coming after your plants. You may get weird looks warding off pests from your phone, but trust us; your garden is worth it.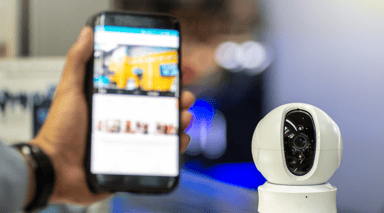 Gnome More Boring Gardens
Believe it or not, the garden is not all about plants. A lot goes into creating that perfect garden aesthetic that will make you want to frolic 'til sundown. In 2024, be prepared for a complete gnome revolution. Garden gnomes were trending in 2023 Garden Trends but are back bigger than ever in 2024. They are known to symbolize good luck, and who doesn't need some of that? We think this will be the year of the lucky garden gnome.
These often-creepy yet sometimes cute figurines are making their mark on the gardening world and will be a must-have accessory for every garden. Whether you are planting flowers, fruits, or veggies, creating an army of gnomes in your garden will be the next big thing. You will not want to miss out on this one. You can even get personalized gnomes to gift to that special gardener in your life—it will surely be an unforgettable gift.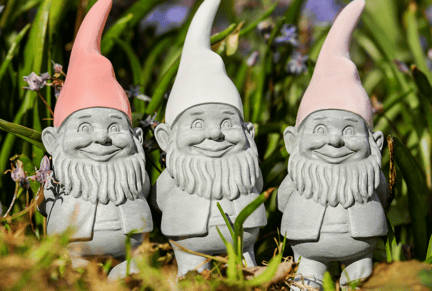 Ok, you probably guessed it by now. APRIL FOOLS!
Ok, just because you didn't get fooled doesn't mean your customers won't! They'll likely find it funny to have a harmless prank pulled on them. April Fool's Day allows companies to break out of their usual shell to crack some jokes and make their customers laugh.
You can use these ideas or pull an April Fool's prank of your own by giving your product an unexpected feature or purpose. The keys in a joke like this are timing and legitimacy. These particular brands released gag products the day before April Fool's Day, just in time for them to generate timely buzz.
The most important part of pulling a prank is to make someone believe it's true. Publishing what looks like a real press release takes the joke to the next level, where some may think it's legit. It's all about timing and not making the joke look too fake.
It is important to understand the nature of April Fool's Day and remember to keep your jokes light-hearted and harmless. The key is to play up your humor without being mean-spirited or offensive. The goal of the holiday is to make your audience laugh, not to make them feel foolish or embarrassed.
How to use April Fools to level up your marketing game?
Using humor works to humanize your brand. It reassures customers that you know how to have fun and can make your brand more relatable. After all, laughter is the best medicine.
Potential to go viral. Much of April Fool's Day tomfoolery has the power to generate quite a bit of buzz. Use this to your advantage on social media and gain engagement and new followers.
Capitalize on your creativity. Have an idea that you think is crazy? That's perfect! April Fool's Day presents an opportunity to be ridiculously absurd. In today's climate, we all could use a break from the real world, so go all out and have fun!
No 2024 here yet- Download our 2023 Trend Report to stay as current as possible.