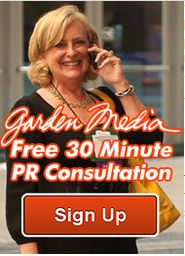 We've talked to countless small garden businesses and start-ups looking to attract new customers and get the word out about their product. Most are inventors, creative and driven, but marketing is not their background. They feel overwhelmed trying to promote a new product or service.
We offer free 30 minute consultations to such companies and try to keep marketing simple and straightforward for them. We listen to their goals and challenges and break down a few key things they can do to jump start a start-up.
Today, we wanted to share those tips with you, in the hopes that you, too, will feel a little less overwhelmed and have success launching your new product.