For today's throwback trends post, we're highlighting a major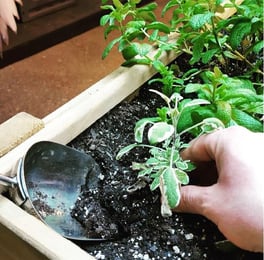 trend from 2009: Grow it Yourself (GIY).
Since we spotted this trend nearly a decade ago, the GIY movement has only gained momentum.
Today, people find a variety of ways to embrace growing things on their own.
Continue reading to learn more about GIY.
Grow it Yourself
Gardens in 2009 started to look a lot like they did in the 1950s.
43 million households produced their own fruits, vegetables, herbs and berries themselves in an effort to reconnect with nature and eat safe, quality food

58 percent grow their own food because it tastes better

54 percent grow their own to save money

51 percent do it for better quality food

48 percent grow their own to know that their food is safe
GIY is an offshoot of the slow food movement. People are taking more time to enjoy life, grow plants from seeds or transplants and enjoy the bounty with friends and family – the ultimate luxury!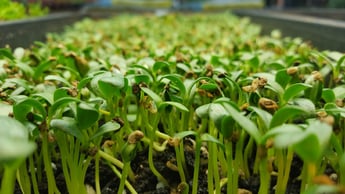 Flash Forward
The GIY trend only continued to expand after 2009 and change with the market. Today, edibles are a popular staple in many gardens, and people everywhere embrace consuming their indoor and outdoor homegrown crops.
The industry saw a shift in 2016 as DIYers (an offshoot of GIYers) switched to makers. Backed by Yuccies, the makers movement values creative experiences as the ultimate form of self-expression and true "wealth." People still garden to reconnect with nature, but now they also garden for the experience.
Clean food is also still a priority for GIYers, as gardeners of all levels value their own chemical-free and safe-to-eat crops.
Indoor gardens take this idea to the next level. Hydroponic gardening allows people to "grow their own way" and eat fresh food year-round.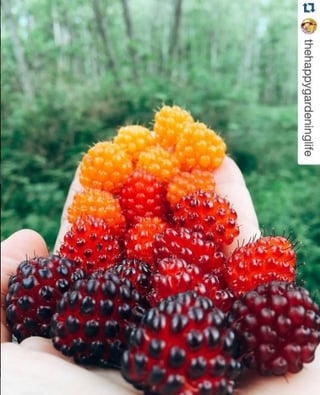 What does this mean for you?
Looking to connect with the modern consumer? Provide a quality product that offers an experience. The modern consumer will invest their time and energy in something that gives back year-round and improves health and wellness.
Social media is a fantastic way to demonstrate all the ways your product can offer the unique experience people demand. Sharing inspirational photos that show a product's versatility is the best way get the message out to the masses.
The GIY movement has gained popularity since 2009. Download our 2016 Garden Trends report to see what's buzzing in the industry this year.