As the number of public relations professionals continue to rise across the country, landing a PR internship is crucial to be competitive in this growing industry.
An internship in your field (or a few) is crucial when looking for a job post-graduation. Now is the time.
It's important for those searching for internships in the public relations industry to have an open mind. While the process can be slow, candidates can learn a lot about themselves along the way.
Continue reading for more information about how to find and land a PR internship.
The Search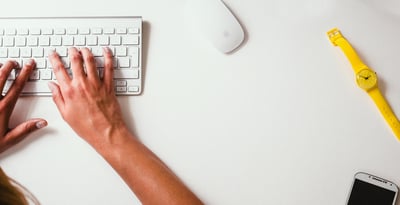 The first step in landing an internship is finding one to apply for. In many cases, internships are found through networking.
Talk to peers, parents or guidance counselors at school to see if they have any connections that would be useful. Also, most universities have online databases that can provide job and internship searches.
If you can't find opportunities through networking, check online sources.
Many find CareerShift useful. This site allows intern seekers to enter a desired location, industry and position.
What sets the site apart from other job search engines is that it finds internships from companies that might not be posted on major sites like Monster. They also provide contact information, so it is easy to reach out and inquire about an opening.
The Resume
Resumes are usually the first document a company will read when beginning their intern selection process. For this reason, carefully examine your resume before sending to prospective employers. They MUST BE error free, clean, organized and fit on one page.
Companies often look for interns with experience in the field. Even if you lack experience in your desired field, it can be incredibly useful to include academic experience from projects and material during time at school.
And, don't be afraid to mix it up (while keeping the resumes professional appearance.) Stray away from the traditional Times New Roman and add subtle color to the document and even a photo of yourself!
The Cover Letter
A cover letter is an expansion of the resume. It must be specifically tailored for each position and used as a tool that grabs the company's attention.
Use the STAR (situation, task, action, result) method to help write the cover letter. Candidates see the most success when they clearly define their experience and show how their skill set will benefit the company as a whole.
Do not attach a cover letter to your email- use your cover as your email body.
The Big Interview
Interviews don't always have to be a daunting process. The key to success is preparation. It's crucial for candidates to research the company and its culture before the big day. Read relevant news articles and stay up-to-date on current events.
Next, have prepared responses for possible questions the interviewee will ask. Just remember, interviews are a chance for the company to get to know the candidate and vice versa. Treat the interview as a professional conversation.
Most importantly, ask questions.
On the day of the interview, dress professionally, arrive 10-15 minutes early and display enthusiasm. After the interview is complete, either mail a hand written thank you note to the company or write an email to the interviewer. This is always a courteous gesture that sets candidates apart from others.
Best of luck to you!
Landing an internship is all about marketing your brand. Download our eBook for more information on branding.