It's no secret that email is the most convenient form of communication when it comes to most daily tasks, but especially in public relations. PR professionals use email hourly to pitch media, coordinate interviews and talk to clients around the world.
Garden brands also use it to connect with consumers in a variety of ways.
While it is easy, instant and efficient, the tone of a message doesn't always translate from screen to screen.
According to PR Daily, an email send off, also known as a valediction, can be just as important as the body of the message itself.
Its list of 39 ways to close an email demonstrates that valedictions can also show creativity while still remaining professional.
Garden brands that structure their emails professionally and show creativity will see higher response rates.
Continue reading for tips on how to close an email.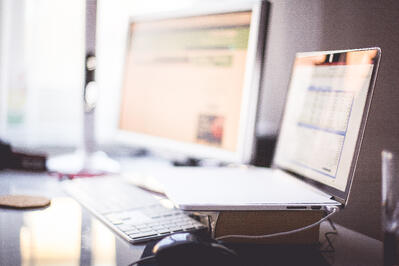 Think before pressing send
Any garden brand that uses email as the main form of communication between customers, clients and other business professionals must determine its relationship with the recipient before adding that sign off and pressing "send."
It is a formal message?
Is the audience expecting to hear from the brand on a weekly or monthly basis?
What is the "open" rate?
These factors ultimately contribute to the email's structure, content and sign off. The valediction should mimic the tone of the rest of the email and continue to the flow of the entire message.
Once relationship is established with an audience or contact, though, a formal "sincerely" or "best" might not be necessary. Senders should take note from their audiences and contacts to determine the best time to make a conversation casual.
Additional factors
According to Susan Adams at Forbes, sign offs should never include quotes, large logos or lengthy disclaimers. This distracts from the important content of the message and makes it hard to read.
All garden brands should consider including contact information in every email signature. This makes it easy for recipients to contact senders quickly.
"In most business emails, you're doing the person a favor by sharing your vital information. But make it minimal," Adams says.
In honor of PR Daily's list, here are a few ways to close and email – with garden spin.
Water your plants

Keep calm and garden on

You are so rad(ish)

Iris my case

The grass is greener where you water it

I'm rooting for you

Flower power

Buzz you soon

It's nice to gnome you

Two green thumbs up
Read our Branding Case Study for more tips on how to market to consumers!