It is necessary for the success of any PR campaign to know the demographics of the target audience and, most importantly, to not leave any key demographics out.


In the United States, we have an extremely large Hispanic population, accounting for 18 percent of the nation's total population. Their consumer spending power, totaling $1.4 trillion in 2016, is reason enough to adjust your company's marketing strategy to appeal to the Hispanic demographic.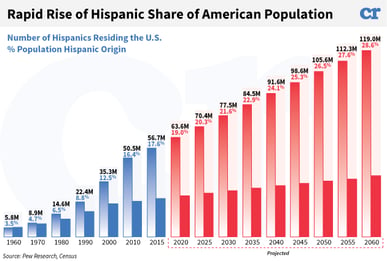 To learn more about how culture affects the marketing and PR industries, read below!
Consumer Powerhouses
Recent reports showed that in 2017, 17.4 percent of Americans six years and older identified as Hispanic or Latino. This is a steady climb from 15.3 percent in 2010.
Their consumer spending power in 2016 was bigger than the GDP of Mexico that same year. That is approximately 10 percent of the United States' consumer power and a bigger sum of consumer dollars than the economies of all but 14 countries.
Economic Advantage
Culturally, the Hispanic community is highly family-oriented. Not only will the nucleus of the family live together, but extended family as well. Because more people are living in a single home, on average a Hispanic family will spend $96 or more per day where as non-Hispanic families spend $95 or less.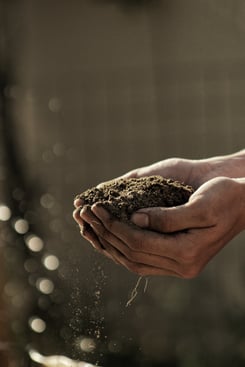 It is time for the garden industry to lean in to this spending power and significant economic influence. According to a study done ten years ago by Bridget Behe, professor of horticulture at Michigan State University, a higher percentage of Hispanics participated in outdoor water gardening than Caucasians, African-Americans and Asians.
According to Behe, Hispanic influence on the garden industry has continued to grow and the garden industry's marketing strategy should grow with it.
The Influence of the Internet
Statistically, Hispanics use online social platforms, online shopping, watching videos, and buying movies more than Caucasians, Asians, and African Americans.
Three quarters of the Hispanic population uses social media compared to only 68 percent of the entire U.S. population. Automatically this exposes this demographic to more advertisements and campaigns, which in turn creates a higher rate of site traffic.
Adjusting Market Strategy
A simple way to appeal to the Hispanic demographic in the U.S. is to have bi-lingual websites, advertisements, and social media pages. From the viewpoint of the Hispanic community, hearing a company advertise in Spanish shows respect for Hispanic culture and could encourage the Hispanic consumer to want to make purchases.
Getting to know the Hispanic demographic means getting to know 18 percent of the entire U.S. population. It will be worth the effort!
To learn more about marketing strategy, click below for our five-step guide to launching a product!