Imperfect Gardening is the next deep dive of Nature's Rx for Mental Wellness, the theme for the 2018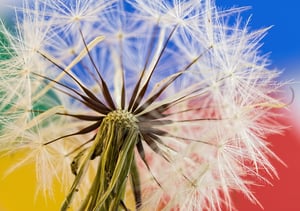 Garden Trends Report.
If you missed the other deep dives, here are Breathing Rooms, Social Network, Climate Controlled and Make a Splash.
Nowadays people are overstimulated and overworked. There seems to always be something going on, but sometimes it is best to take a step back and enjoy the imperfections. Especially in the garden.
More people need to practice the ancient Japanese Wabi-Sabi. Wabi-Sabi appreciates imperfections in life and the ability to age gracefully.
When applied to the garden, the practice is relaxing and enjoyable.
Imperfect Gardening
"The garden is a natural place to embrace Wabi-Sabi, the art of imperfect beauty, and practice the delicate balance between nature and nurture." - Ilana Goldowitz Jimenez, Ph.D., plant scientist & writer Gardening Know-How.
Splashes of imperfection bring gardens from perfectly done to perfectly undone.
Replace plastic with hints of metal, wood and stone to keep the design looking beautiful even as it weathers naturally with the seasons.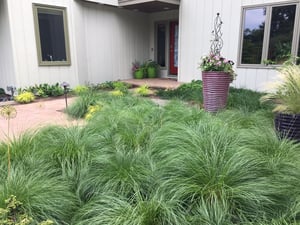 Why do we feel the need to have the perfect lawn?
Ditch traditional grass and allow clover to grow. A chemical-free lawn supports pollinators, local water-sheds and even your own family's health!
Speaking of pollinators, don't be afraid to grow a few plants that the good bugs love.
You know, the plants that get thrown out as soon as they have a bite. These plants are typically native, easy to grow and provide food for beneficial insects. Allowing your plants to become overgrown helps them become self-sufficient. This will take you one step closer to having a social network of plants, which needs very little maintenance.
Allowing your yard to have a little bit of imperfection will provide you with a freeing space to get out of your head, off your phone and improve your mental wellness. Keep this in mind next time you are focused on cleaning up every last weed.
We have your back. Don't stress about the small stuff.
Want to see what other trends are growing this year?
Download our 2018 Garden Trends Report today!