Snapchat, the popular Millennial photo sharing app, is revolutionizing themselves as a company.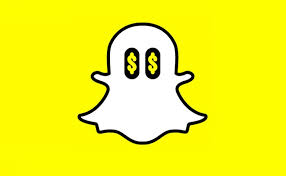 While Snapchat has incredible features, the brand's philosophy is the real winner.
With a cautious attitude, the company continues to incorporate geofilters, a fun way to share where you are, and advertisements into their app without disrupting the overall experience.
While they've broken down walls for users to see what is going on in the world, Snapchat maintains a friendly relationship with companies that advertise on the app.
Continue reading for more information about how Snapchat's policy teaches businesses how to create better content.
"Story" Perspectives
Instead of getting on an airplane to visit cities around the world, users can access cities with just one tap.
Anyone who has a Snapchat account has the ability to see a day-in-the life of different cultures through an authentic "story" perspective.
You may not realize you're watching an "ad" for that place or event, but you are.
3V
One of the versatile approaches that Snapchat is incorporating into their advertising scheme is 3V: Vertical Video Views.
Since Snapchat is made for mobile, the company believes their advertisements should be as well.
Incorporating this policy enhances the users' experience on the app. The videos will always be full screen in a vertical context. Research has shown that these advertisements are received nine times better than the letterboxed mobile ads.
Publishers on Snapchat curate immersive video unique to the story. Something the company prides itself on whether it's a Live Story feed or a video on the Discover feed.
Advertisements in the vertical format make them viewable on screens which captivate user's full attention.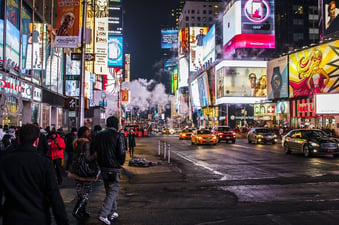 What this means for companies
Many brands that advertise on Snapchat are going back to the drawing board because of the 3V philosophy. Snapchat is pushing this because of the benefits that come with vertical video views.
When brands pretend to be pals with consumers, Snapchat finds it to be inauthentic. Instead, Snapchat seeks to remain friendly with brands, but also ensure that they are creating content and advertisements with a valuable message to the consumer.
In April, Snapchat ran promotions for Furious 7 on the Live Story feed. The likelihood of a Snapchat user going to the movies to see Furious 7 was three times higher if they had seen the promotion.
Geo-tisements (Geo advertisements)
Running advertisements on Live Stories and the Discover feed are not the only places companies can promote their brand on Snapchat. Brands may submit geo-filters when users are in a location range of their specific store.
McDonald's is trying to reach Millennials in a BIG WAY and incorporating this to their marketing campaign.
Any time a Snapchat user takes a picture or video in McDonald's, they're instantly offered a new filter option that frames users' faces with animated French fries. This is just one of the many ways brands can sponsor their products on an ever increasingly popular platform.
As Snapchat continues to expand, their advertising policy remains the same. Snapchat isn't making it easy for brands to take advantage of their platform, yet charging big $$$ to brands.
The company holds true to a curated content mindset. While the application is based on disappearing images, in no way will the company standards disappear anytime soon.
To capitalize on social media trends, read our social e-Book.