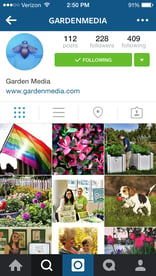 Instagram, an app that allows users to edit and share photos, wants to become the go-to source for information and trends.

Instagram recently updated several search features, allowing the app to become increasingly more user friendly.
The search icon now offers an expansive menu of dynamic content and trending tags. One of Instagram's newest functions allows users to explore live updates happening around the world.
Instagram CEO, Kevin Systrom, told Wired magazine "It's a real-time visual pulse for what is happening in the world."
Read on for more information on how garden brands can utilize the new Instagram updates.
Exploring Made Easy
Instagram rolled out several major updates to its explore page that allow users to easily discover new images and events.
The first notable change is the trending places feature, which connects users with places that are popular around the country as well as popular in their current location.
Trending places is part of the new "curated collections" section found on the explore page that features a variety of topics and accounts. Some of the topics in the rotating mix have included: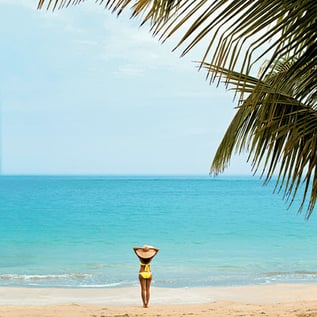 Team Internet, a section that connects users with popular people on Instagram, and Remote Beaches, a section that helps users to discover beautiful beaches all over the world.
Similar to Twitter, Instagram's second new feature includes trending hashtags.
Trending hashtags give users a virtual representation of popular moments happening around the world. It captures the best of both worlds allowing users to visually see what's happening in addition to seeing a written description.
According to Instagram's blog, "Through trending Tags and trending Places, you can experience moments like #bonnaroo or #fathersday from every perspective."
Rich visual content captures everyone's unique take -- not just what the community is talking about, but also what they're doing and seeing.
Search Feature Combined
Instagram has always allowed users to tag the location of their photos, but a new search function takes this concept one step further. In addition to searching for people and tags, users can now search "places" around the globe.
For instance, if a user wanted to search "Central Park, NY", Instagram would populate the most recent photos tagged and most popular photos taken in Central Park and assemble them for the user to look at. People, tags and places are combined into one thorough search.
Garden Businesses Take Note
Garden businesses can benefit from Instagram's new features because they allow brands to market users in a very simple way: through photos and short hashtags.
It's important for brands to dive into the Instagram conversation, especially if they are attending a trending event. In addition to showcasing interesting images, brands should always include relevant hashtags with each post and tag their location.
Instagram has plans of becoming the one stop search engine for the most up to date news as well as sticking to its photo editing and sharing roots. Adding these new search features will advance user experience. Similar to the way users can search new places and tags, businesses can now discover new customers.
Not sure how to utilize social media to it's fullest? Download our 5 tips for success.