Pinterest is known for inspiration in all aspects of life. It makes it easy for users to simply scroll through to find ideas for anything they are looking for. And with more than 150 million monthly users globally, you must know Pinterest is an important piece of your brand's quest for social media domination.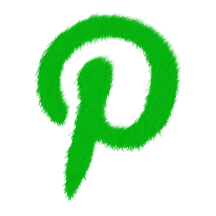 Tim Kendall, president of Pinterest, said, "97 percent of searches on Pinterest are unbranded, meaning that people don't go there knowing what they want to buy; they go to discover what they want to buy."
And as Gen Z becomes less and less brand loyal, Pinterest is gaining more traction.
But how do people use it? And what is the best way for your garden brand to get discovered?
Continue reading to see how your brand can utilize Pinterest.
When scrolling through Pinterest, people are in discovery mode. They aren't looking for a specific brand or name to wait to click on a photo, they are just looking at the masses.
If people were looking for a specific brand or a specific way of doing something, they would turn to Google and search there.
The discovery mode mindset is ideal when introducing your brand to a new set of people. They are in a suggestible state-of-mind. Friends or brands can introduce a pin to a board they follow and suddenly that pins can appear before thousands of eyes.
Have a presence
As of now, just having a few pins that circulate is a good start. These pins should reflect what you represent, such as a way to use the product or an image from a blog post to direct back to the website. Many pinners check the site daily, so brands must regularly pin high quality content. And boards that have a minimum of 10 compelling images will be more attractive for scrolling and staying with your brand.
When a user sees your content and pins it, Pinterest will continue to show that user content of yours frequently. Having new, fresh content to provide to your users will keep your brand moving forward. It will give Pinterest users more opportunity to visit your website or to purchase your products.
It's also important for businesses to post relevant content that aligns with the company's goal. While it's important for brands to showcase products and services through their pins, creative out-of–the-box content like infographics and how-to's are extremely popular.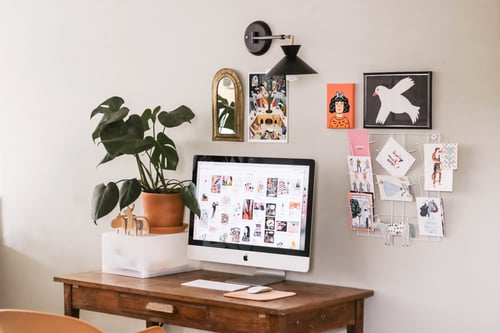 Link your Pins
Using Pinterest to push your product to in front of users is the best way to get a new person on board with the brand. Link every pin to your product or website to help drive sales and inspire.
It's important for garden businesses to incorporate direct links into pins since Pinterest's security filter registers shorter links created by sites like bit.ly as spam.
If you're not linking back to a product, link to a blog post or another page on your website. Practically every page on your website should have an image that can be pinned. Do it.
Kendall said, "Fewer than 10 percent of images on Pinterest are buyable but that will change soon. Only a small set of Pinterest users want to buy on Pinterest. A majority is still going to the retailer and the retailer takes the entire retail transaction."
Create a Complete Description
Finally, the pin description is as important as the picture. Pinterest is a searchable platform, so having a complete description is key to getting more traffic to your pins and inevitably your website.
Think of the description as a chance for users to speak to other pinners directly and showcase products or ideas. The most valuable descriptions are unique to each link and include minimal hashtags.
Descriptions also help improve traffic to a business's site.
Make the most of Pinterest to increase your brand's presence.
For more social media guidance, download our Pocket-Guide to Facebook Live.