Millennials are the buzz word of the decade. Everyone wants them, no one clearly knows how to get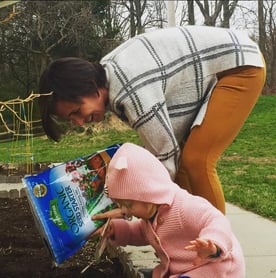 them. But we're not here to talk about Millennials. There's a new generation to obsess over.
Generation Z.
We've learned there are similarities and differences between Gen Z and Millennials, such as they both prioritize individuality and uniqueness, and are both resistant to traditional labels. But there are differences as well.
The 2015 Census Bureau data showed 51% of those under 15-years-old (Gen Z) are white, and children under five are 51% minority. This generation is not only more diverse than Millennials; Gen Z will mark the first time that the minority will become the majority.
Continue reading to dive deeper into this next generation and learn a few tricks to get them in the garden.
Defining a generation
First, what exactly is the definition of Gen Z? The ranges are all over the place, but we extrapolated from
The U.S. Census Bureau and other marketing agencies that Millennials were born between the years 1982-2000, making Gen Z: 2001-2019. Why?
To allow for an approximately equal distribution of years per generation

To account for the major cultural shifts such as wars, political strife or 9/11
Next, let's talk about how to reach them.
Customization
Customization is in high demand, with interest in tailored products from both Gen Z & Millennials. 85
percent of 13-34-year-olds like when brands offer the option to personalize products and services to fit their needs. While affordability is still a top influence, there is willingness to pay a bit more for personalization.
This trend is currently present in the food, fashion and design industries. Companies like Nike and Converse allow people to create customized sneakers with different colors and materials.
Brands in the garden industry should take note, as Gen Z and Millennials demand customization in everything they do.
How can your garden brand do this?
Allow consumers to create customized Do-It-Yourself kits

Host DIY workshops in store or virtually online

Carry as many colors, patterns and design variations of a product as you can

Partner with apartment complexes to create active community gardens

Design interactive, shareable social media experiences
Think Gen Z isn't your target market? Well considering that 93 percent of Millennial parents want options to personalize products and services to fit their needs, your customized options can attract multiple generations.
Now more than ever, people value their individualism and freedom of choice. They don't want to fit in, they want to stand out. The more choices garden brands offer, the more likely all generations are to find something they love.
Mental Breaks
Gen Z is constantly bombarded with ads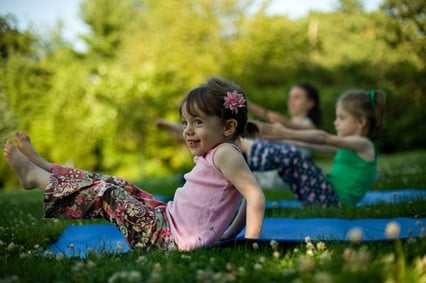 , content and choices. They experience FOMO, YOLO and are stressed AF. They have complained about being more over-worked and stressed than their older peers.
Therefore, mindfulness, mental health, and escaping stress are increasingly becoming a focus for young consumers who want to improve their wellbeing. In fact, 94 percent of Gen Z agree taking care of your mental health is just as important as taking care of your physical health.
Integrate their desire to escape stress with your content or products.
Offer in-store exercise classes such as yoga or Tai-Chi

Create cleansing recipes from organic fruits and vegetables

Promote meditation in the garden and offer regular mindfulness exercises

Host a Facebook Live from your garden to promote the importance of being present and the health benefits of the sounds of nature
These are just a few ways you can start to nurture Gen Z. But don't be fooled, these are challenges that effect every generation and if you commit to adding just one to your business, you'll see people of all ages taking notice. They just may tell you in different ways.
For more information on Marketing to Millennials, download our e-Book!