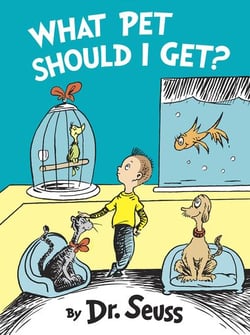 Published more than 24 years after his death Dr. Seuss', What Pet Should I Get? is the latest addition to his already vast collection of children's books. The public will cherish this new story for years to come.
In true Dr. Seuss fashion, the book features vibrant illustrations and perfectly paired rhymes. Brother and sister are allowed to choose a new pet for their family and when they arrive at the pet store they see cats, dogs, fish, birds and even monkeys. The decision becomes overwhelming for the children.
Though the book appeals directly to children, its underlying theme is universal: decision making is important.
In business, challenging decisions have to be made. Even the smallest decision can have an impact on the company, client or community as a whole.
Here are some helpful tips to alleviate stress when garden brands are faced with a difficult decision.
Continue reading for tips on how to make decisions with ease.
Step Back From the Situation
When it comes to decision making, the first thing professionals must do is make sense of the situation. Being able to take a step back and see the issue as a whole can help in clearing the mind. This can sometimes be the hardest part.
Identifying the core problem will eliminate confusion in the decision making process. When PR pros have a clear understanding of the problem they are facing, making a difficult decision becomes much easier.
Weigh the Options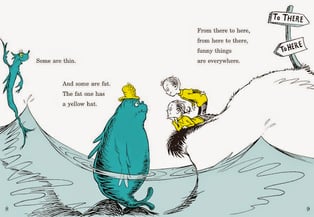 It wouldn't be a decision if there weren't options to choose from. When brands are forced to make important decisions, they must carefully weigh the pros and cons for each option and thoroughly analyze every potential outcome.
Making a pro and con list can go a long way. Just like making a monthly, weekly and daily schedule, lists can help take the pressure off. Also, being able to see everything clearly laid out will lessen the confusion and make the process go quicker.
Seek Out Recommendations
Stressful situations are hard to overcome when there is only one person in the think tank. Talking to colleagues and peers about the issue will open the mind up to alternative solutions.
Recommendations come both ways. It is excellent to seek them out as well as put them out there to help others. If one method worked out better than the rest, share it. Whether the decisions are big or small, brands should always support their actions with concrete evidence as to why it's the best decision.
Brands should listen to to the Dr. even though they won't be deciding which pet to buy, the newest Dr. Seuss book sheds light on the challenges of decision making. Examining the situation, options, and recommendations are fundamental to make the process stress-free.
It takes a lot of decision making to build a successful brand. Check out our e-Book to see how you can brand your own "Knock Out Rose."