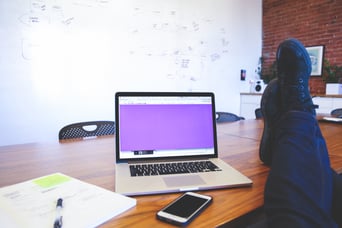 Think of that one friend, coworker or client who knows just the right thing to do to get under your skin. You have probably found yourself complaining about this person once or twice.
It's easy to complain about negative habits, especially when you are repeatedly exposed to them on a weekly or daily basis in the workplace.
Next time a negative trait in the workplace presents itself, challenge yourself to spin it into something positive. We are PR pros after all. With that kind of attitude, you'll definitely be more successful and also find yourself feeling happier.
Continue reading to learn how to transform negative habits into positive thoughts.
#ProcrastiNation
Everyone is guilty of this at least once or twice: putting things off until the very last minute.
And you know that one person who just can't seem to get work done unless they are working on a strict deadline? For planners and the organizers, this can be extremely frustrating.
However, many people who procrastinate work well under pressure. Give them an assignment and a hard deadline, and they can achieve just about anything. So next time your co-worker or employee keeps pushing off that assignment, understand this is their way of creating their highest quality work. And if it makes you feel better, push the deadline back a little.
It is important for management to be aware of their employees' different working styles. As long as the work is getting done and clients are happy, respect the individual's work ethic.
Bold, Not Bossy
PR professionals love putting clients in the spotlight, and some like to share in it as well. Because PR pros typically take-charge, they tend to naturally emerge as leaders.
While they may come off as too loud or too opinionated, some of the best leaders are just that. Although this leader may seem domineering, try to admire their bravery for stepping forward and challenging people to think outside of the box.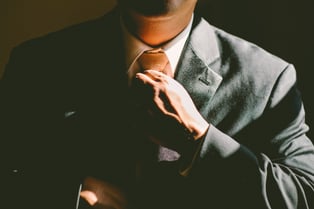 Impress the Micromanager
It is important to have the ability to work both in groups and independently, especially in the PR field. When a boss is constantly peering over your shoulder or examining your every move, it can often feel insulting and belittling.
Try to see the micromanager as a supervisor who is willing to get involved with his or her employees. Use the micromanagement as a way to show off your work, which instills confidence in your supervisor that you have what it takes to complete the tasks at hand.
By challenging yourself to see the benefit of all these traits, you will be more successful and happier not only at work, but also in your everyday life.
Download our eBook to learn more about how you can craft content in context.