Kelli Rodda's in-depth article in Garden Center magazine about marketing to under -served audiences, Hispanics and particularly Hispanic females, was much needed information for the garden industry.
While it's no secret that the face of the garden industry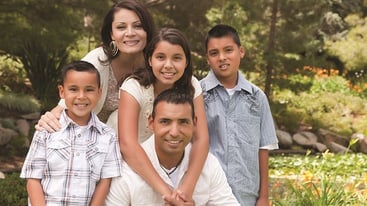 is largely white and male, the consumer and so often the workers look very different.
In fact, the United States looks different. Hispanics are the largest ethnic minority group in the US. According to Simmons Research, 17.4 percent of Americans 6+ identified as Hispanic or Latino.
And with a buying power totaling $1.4 trillion, the Hispanic consumer carries significant economic clout.
Read more about how to make your garden marketing more multicultural.
Make the connection
Businesses and brands willing to benefit from this demographics' spending power must design ads that align with their values, culture and purchasing behavior.
Appealing to the Hispanic community goes beyond translating English ads or social media posts into Spanish. That's a shallow attempt at connecting with this demographic.
According to Ultim Marketing, here are some persuasive reasons to adopt a Hispanic marketing strategy.
An average Hispanic household is usually young and large — made up of at least two generations i.e. nuclear family, grandparents, cousins — and will spend at least $96 daily compared to $95 or below spent by non-Hispanic families (i.e. Whites, African-Americans, Asians).
Hispanics spend more time online surfing the web socializing, buying and viewing videos on their phones and tablets. This means they are exposed to more mobile ads and online content, which turn into leads and higher site traffic.
Because Hispanics spend more time exposed to ads, they tend to buy more products online than other groups in the U.S. Online store owners or service providers interested in having increased Hispanic patronage should consider creating a multilingual site.
If you want devoted Latino or Hispanic customers, communicate with them in Spanish, create your product ads in Spanish and provide Spanish customer service. Hispanics are proud of their heritage, and are naturally drawn to brands that promote their culture — even third-generation U.S. Hispanics.
More optimistic about their financial future
Hispanic consumers, on average, are more optimistic about their personal financial situation and that of the United States as a whole than the rest of the population.

This optimism should translate into better opportunities for marketers, since Hispanic consumers are more likely to feel like they'll have more money in the years to come.

It is time for the garden industry to lean in to this spending power and significant economic influence. According to a study done ten years ago by Bridget Behe, professor of horticulture at Michigan State University, a higher percentage of Hispanics participated in outdoor water gardening than Caucasians, African-Americans and Asians.

Behe says Hispanic influence on the garden industry has continued to grow and the garden industry's marketing strategy should grow with it.

"For far too long, gardening has been a Caucasian activity. And expanding your marketing message shouldn't end with the Hispanic community. The green industry could and should be serving other ethnic communities," she says.

Getting to know the Hispanic demographic means getting to know 18 percent of the entire U.S. population. It will be worth the effort!

To read the entire article, visit https://www.gardencentermag.com/article/the-cultural/