Elena of Avalor is the newest princess slated to appear on the Disney Junior network in 2016.
While Disney fans are used to meeting a variety of new characters on a regular basis, Elena proves significant because she is the first "princess inspired by Latin cultures."
According to Mashable, "Elena, described as a "confident and compassionate" 16-year-old, will be introduced in a 2016 episode of Sofia the First and that arc will set the stage for the launch of a solo series, Disney said."
Elena of Avalor's introduction also demonstrates a new top garden trend: appealing to a diverse customer base.
Garden brands need to focus on the industry's top new consumers for 2015: Hispanics, millennials and young men.
Continue reading for information on how brands can connect with the new consumers.
Disney, Right on Trend
Though Disney didn't specifically categorize Elena as Hispanic or Latina, her introduction comes at a time where this community continues to grow and make important strides in the United States.
Gina Rodriguez of Jane the Virgin winning the Emmy for Best Actress in Musical or Comedy, anyone?
According to pew research, United States citizens will be 47 percent white, 29 percent Hispanic, 13 percent black and 9 percent Asian by 2050. As race demographics continually evolve, these new consumer faces will be increasingly important to represent.
Brands that recognize their customer base and quickly evolve to meet their needs will be successful.
According to the 2015 Garden Trends Report, Hispanics are the largest minority in U.S. and the fastest growing segment. They're also one of the industry's newest consumers for 2015.
This year, Hispanic consumers are projected to have a $1.5 billion purchasing power. This group has a tremendous amount of influence and should not be ignored.
Millennials and Young Men are also this year's new top garden industry consumers. This group makes up 25 percent of the population of the United States and is already bigger than they Baby Boomer generation.
Research is Key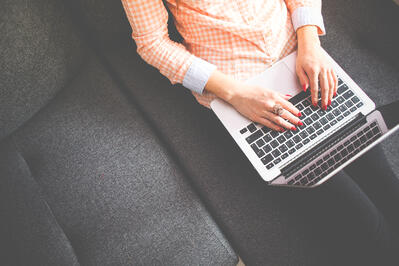 Garden brands that want to appeal to new target audiences and turn potential customers into lifelong brand ambassadors need to conduct research to identify where they stand in the industry.
They must also recognize who their core customers are and how they can solidify that relationship while reaching out to audiences.
Before they develop a marketing strategy aimed to appeal to certain audiences, brands need to research any new consumer base. Where do the new consumers live? Are they on social media? Where do they spend their money?
Understanding these important factors is the key to any successful campaign. So how are you targeting new customers this year?
Download our 2015 Garden Trends Report for more information about the new consumers.