Public relations professionals wear a lot of hats and develop a wide array of skills needed to make their clients successful. Things like pitching and social media contribute to stellar campaigns, but did you know there's a lot more that goes into refining one area of expertise?
This infographic from PR Daily shows exactly how to achieve the most success in the field.
Continue reading to learn the best tricks of the trade.
Be a Star
Four main areas contribute to being an all-around PR star. Management, social media, tech skills and contacts help you best represent brands on a large scale.
Here's a look into the top skills: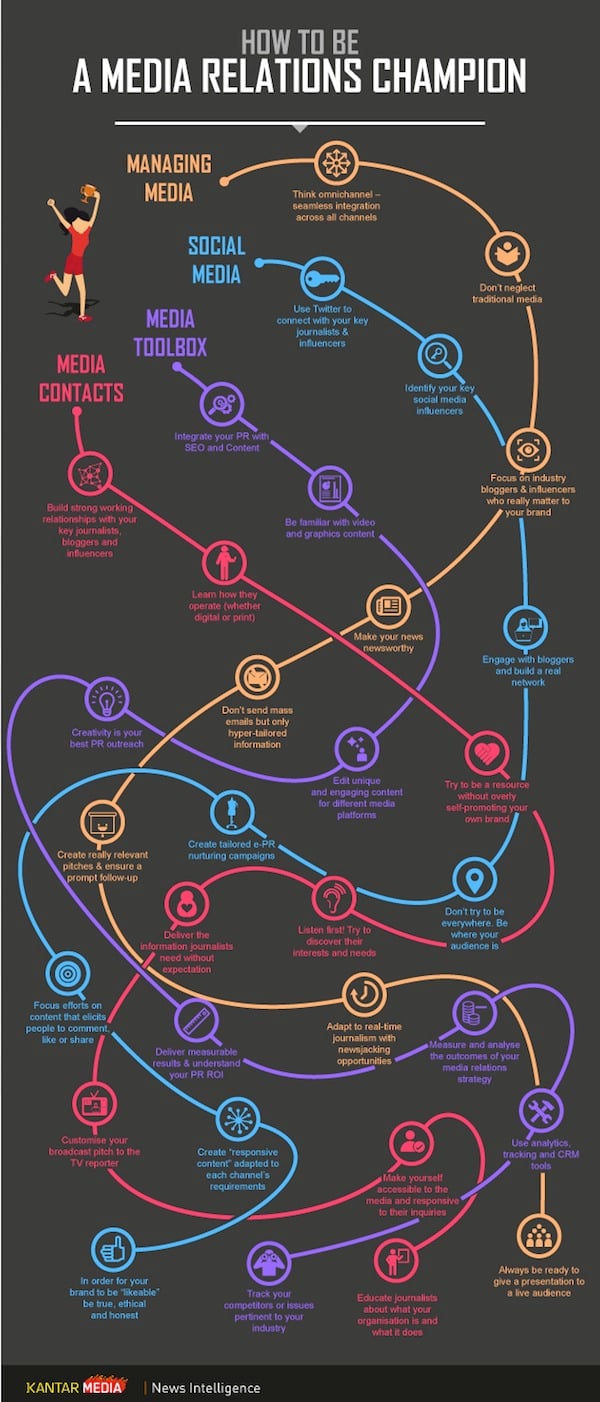 It's important to stay on top social media if you want to be a PR Star. Download our eBook to learn how.