Snapchat is once again changing the consumer marketing game, making it easier for users to send links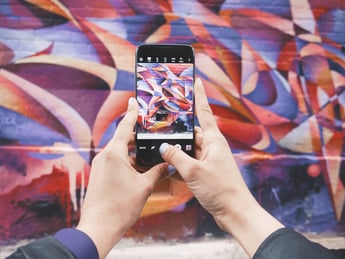 to each other.
With Snapchat's newest update, anyone can attach a link to a snap to send to their audiences. With the tap of the paperclip, enter in your website and anyone can enjoy it.
In the constant head-to-head battle between Snapchat and Instagram, this puts Snapchat back on top. Instagram has been using trends that work on Snapchat and vice versa. Currently, Instagram stories do not allow regular users to add links to their stories – only verified users or advertisements are allowed.
Continue reading to learn what is different and how your garden brand can take advantage of the changes.
How is this different?
Snapchat introduced ads between Snap Stories in a non-invasive way. This allowed companies to get creative and bring their ads to life. It also automatically serves the ads to users without them having to click on something.
Snapchat also had a no links rule for a long time; not allowing people to send websites to each other without regulation. They seem to be breaking that rule to appeal to more users – and to investors.
Companies who paid for advertising had the option of attaching links to their ads or allowed a "scroll up for more" to continue their ads further.
Regular users weren't allowed either option until now.
Why is this great?
It makes it easier for brands to put their products in front of their customers. This could mean a friend is sending a link to another friend, posting about a cute new pair of shoes in their story with a link to purchase, or companies using it for organic marketing.
If you follow boutiques on Snapchat, like me, this update allows shopping for that specific outfit or item on their story 100% easier and more user-friendly.
Why should you use it?
With the growing pace of technology, consumers want to use sites with ease. If it takes longer than a few seconds to find or load, people will move on. Snapchat's link feature speeds up the process of getting a user to the right page quickly.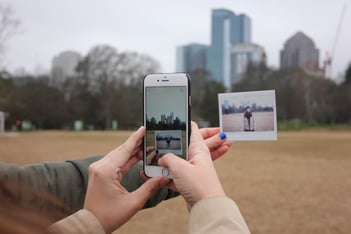 With more and more companies utilizing Snapchat, jumping at this opportunity to spread your mission statement, cause, product, or service can introduce you to a whole new market, quickly and efficiently.
It also allows you to track interest in stories or products by clicks and even sales.
What can I link?
Almost anything you want!
Snapchat is regulating the links added to snaps with their automated trust and safety tools. Anything that abides by their community guidelines, terms of service and privacy party is allowed to be linked.
Friends who receive the snap will have a small preview of the link, so they know what they are clicking on.
So, go ahead and try it!
Snapchat is the perfect way to connect with Millennials. Download our eBook to learn what other ways you can connect!