How much information can you gather from a first impression?
First impressions set the tone for any relationship, personal or professional. These days, we not only make first impressions face to face, but online as well. According to AdAge, people are able to retain news feed information after only 1.7 seconds of viewing on a mobile device.
You have one point seven seconds to make a good impression, GO!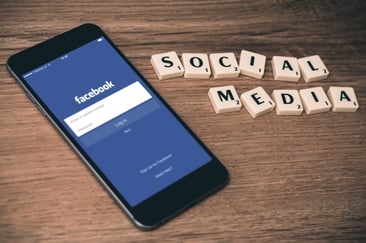 Continue reading to learn a few ways to ensure you're making a good impression and prevent your reader from scrolling by.
Personal vs. Professional Opinions
It is tempting to get involved in arguments on social media over controversial topics such as politics, but avoid doing so in order to prevent your company from being associated with a certain party or being viewed as biased.
If you are seen choosing a side, you run the risk of losing potential clients and customers. To protect the relationship your company has with viewers, remain neutral.
Too Many Hashtags
Hashtags are useful in categorizing and getting found, but it is easy to get carried away. Listing five lines of hashtags distracts from the content. #overkill much?
There's definitely a method behind the madness. One to three hashtags are proven to drive engagement. Instagram posts with at least one hashtag tend to receive 12.6 percent more engagement, according to Sprout Social. Plus, it provides a cleaner look to the post and does not overcrowd your message. Hashtags are meant to categorize your posts for easy viewing and topic searching by audience members.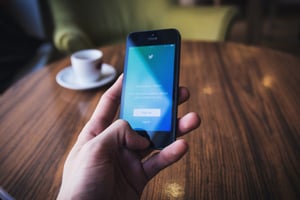 Brief not Boring
Twitter asks you to write posts in 280 characters or less. And this is a great rule of thumb when it comes to writing social media posts for any site. Don't write a book.
There is a massive volume of information on social media, so with readers surfing rather than reading, it is important to grab your reader's attention in just a few words. Once your reader's attention is captured, he or she will likely follow through by clicking the link to your article, website, or video.
Early is on Time
A simple and easy way to keep the relationship positive is to consistently and frequently keep in touch. Be engaging through comments and direct messages.
Respond as much as possible! It shows personal interest and dedication on your behalf and will continue to build trust between your company and your potential clients.
Spelling and Grammar
Demonstrate professionalism up front by never leaving your spelling and grammar to chance. Social media can be viewed as a casual platform, but maintaining professionalism is a sign of reliability. Misspelled words and improper grammar make the message confusing and difficult to read which generally leads to your reader scrolling for a different article. Make your posts convenient to read, not a challenge. Remember, you only have one point seven seconds to make a great first impression!
Want to learn more on how to manage social media? Sign up for a free PR consultation below!