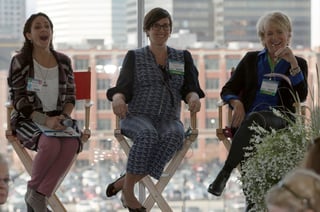 When I first started working in public relations, I had no idea that relationships were going to be such an important part of my career. After the first year of handling PR for a high-tech company, I quickly learned that earning media coverage requires strong working relationships with journalists.
Even after more than twenty years, I still keep in touch with many of the journalists I met early on in my career.
Now with even more platforms to cultivate media relationships, making these connections has become easier than ever.
Continue reading to learn how you can build strong relationships with journalists.
Understand Your Audience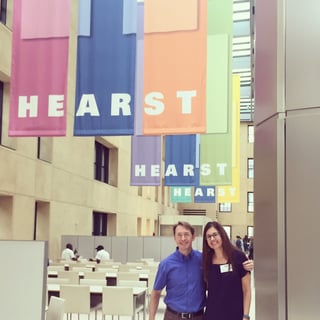 Do your research before sending your press release. Find out which reporter is covering your topic. Keep your pitch or story idea concise and relevant.
Follow them on social media platforms such as Twitter to get to know their beats. Be sure your social bio includes where you work so the journalist knows who you represent.
Get to Know Them
Face time with the media is a great way to strengthen relationships. Whether it's inviting them to your office, setting up meetings at industry trade shows or visiting their offices, try your best to meet them in person.
The more time you spend getting to know a journalist on a personal level the more likely they are to cover your stories. And you never know what you might have in common.
It's All in the Details
Sending an email with a misspelling is definitely not going to get you the coverage you are looking for. It's always good practice to re-read emails, press releases and story ideas several times looking for any typos, spelling mistakes or grammatical errors.
Have another set of eyes look it over before sending off to the media. A coworker might catch a mistake you previously missed!
Respond Quickly
Once you have a journalist's attention, don't leave them waiting for you to respond. They will certainly move on to another story if you're not quick to reply.
Always be available to send any follow-up information or images after you've sent your pitch or press release.
Follow-Up
Don't be afraid to follow-up after you've sent your pitch, story idea or press release via email. According to a Muck Rack survey, the majority of journalists prefer only one follow-up after a pitch. And only call if you have a good working relationship with the journalist.
Unfortunately, not every story idea or press release will generate the coverage you were looking for. Don't be discouraged – keep thinking of creative ways to catch media attention in the future.
Building strong relationships with the media helps you – and your clients – succeed. Keep these tips in mind when working with media and you'll be a PR pro in no time.
To become even more of an industry expert, download our 2017 Garden Trends Report.