When you hear about the Olympics this year, you might think about Rio, your favorite athletes or the qualifying trials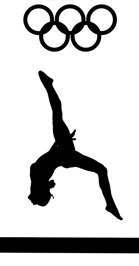 .
PR pros also think about sponsorships — the advertising and marketing strategies that feature athletes and capitalize on the Olympic spotlight. Previously, only official sponsors — big name organizations like McDonald's, Coca-Cola and Panasonic — profited from ties to the games.
But new advertising rules from the International Olympic Committee (IOC) open the door for non-official sponsors to benefit as well.
Continue reading to learn how advertising changes will impact brands at the Olympics.
Athletes Can Appear in Generic Advertising
According to previous Rule 40 restrictions, athletes could only appear in campaigns from official sponsors. But changes to IOC's Rule 40 dictate that athletes can appear in advertising that does not explicitly mention the words "Olympics," "2016," "Rio," "games," "gold" or feature the Olympic rings.
So athletes are not limited to official sponsors, and non-official sponsors can dip into the success as well.
Much of the planning for these campaigns took place before January 27, when both athletes and non-official brands submitted waivers. Brands also submitted plans for their advertisements, and many ads began running in the market as early as March.
While the rules have received criticism for implementing such early deadlines, they do mark a positive shift in making Olympic advertising more accessible than before.
Athletes Can Tweet About Non-Official Sponsors
Back at the 2012 Olympics, we learned that athletes have to be careful about what they tweet. Social media carries a big impact, and before this year, athletes couldn't tweet about any non-official sponsors.
With the Rule 40 changes, athletes will be able to tweet about non-official sponsors, provided that they follow the same rules about avoiding direct buzzwords like "Olympics" or "Rio."
Since Twitter is a powerhouse in the social media sphere, rules that govern the social media world make a strong statement. Brands now hold the potential to expand their audience through a social media-based endorsement, a previously unrealized possibility.
But these are just the new rules, cut and dry. What do they actually mean?
Brands Will Have to Get More Creative
They mean that athletes aren't the only ones who will need to bring their best game to Rio.
With the expansion of the playing field, all brands that are interested in Olympic advertising — official and non-official — will be challenged with creating a more powerful message than their competitors.
Non-official brands will, of course, conjure creative messages to compete with the Olympian presence of official sponsors. Official brands must use the best angle, too, not relying on their "official" status to secure easy success.
Such a change in rules seems appropriate for the Olympics. The games have always been a battleground of competitors, those who engage each other to see who will come out the strongest and the best.
So, in short — we can expect to see plenty of interesting competitions this year, across all different fields.
To learn more about the importance of matching content, medium and context in brand strategy, download our e-Book.