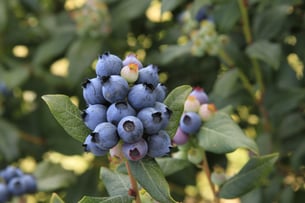 From purchasing indoor houseplants to eating organic food, people are becoming increasingly aware of their health and wellness.
Welltality is a rising trend not only in the garden industry, but also across the country.
One of the most common places we can see this trend taking off is in the kitchen. People are growing their own fresh food and enjoying the fruits of their labor with garden-to-table meals.
Packed with vitamins, antioxidant and dietary fiber, homegrown blueberries are on the forefront of this trend. They are easy to grow and their delicious taste will have kids and parents alike craving more.
BrazelBerries®, a collection of delicious compact edible berry plants from Fall Creek Farm & Nursery, embodies the welltality trend. The company continues to introduce new berry varieties each year for anyone to enjoy in their own backyard. New to the collection this year is Perpetua, a true double cropping blueberry that fruits in mid-summer and then again in the fall.
Continue reading to learn how BrazelBerries utilizes popular trends and current events to boost their business.
Industry Awareness
Blueberries have been known to provide health benefits for many years, but this year is especially important.
2016 marks the 100th year anniversary of the first commercial sale of cultivated blueberries. That's right – these tasty little berries have been a huge player in the farm-to-table industry for an entire century. That is definitely something to celebrate!
The 100th Anniversary as an opportunity to promote the important role berries play in the welltality movement.
Taking advantage of celebrations like this sparks consumers' interests and creates buzz around your product. Successful companies are always in touch with industry events and trends in order to keep products relevant in the mind of consumers.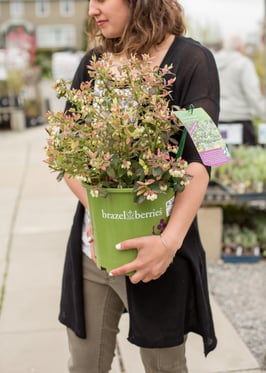 Stand Out From the Crowd
Don't let BrazelBerries celebrate the 100th year of the blueberry alone. Garden centers can become a part of the welltality trend by promoting products related to health and wellness, such as the BrazelBerries Collection of edible blueberries.
Paying close attention to stock, creating attractive point of purchase displays, hosting cooking events and providing recipe cards are just a few tricks garden centers can use to help raise awareness about the welltality trend.
Horticulture is intrinsically tied to health and wellness. From what we eat, to our environment, people want to be happy and healthy in mind, body and soul. The BrazelBerries' collection of edible berries continue to offer health benefits from plants in homes and gardens - they clean the air of volatile organic compounds and provide fresh antioxidants at our fingertips. Spread the word!
Download our 2016 Garden Trends Report to learn more about welltality.