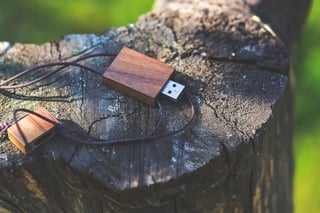 Garden Media's 2016 Garden Trends Report, Syncing with Nature, finds gardening has transformed into a connected lifestyle in 2016.
The gardening and outdoor living industries can lure future consumers – and their digital accessories – outside and connect garden hobbyists with a broader community.
Here's this month's trend deep dive.
Continue reading for more information about Syncing with Nature.

This year is all about connecting, and the gardening industry is no exception. In 2016, consumers merge technology with nature and use it to learn about the outdoors, explore and entertain.


People are seeking experiences that enhance their wellbeing and support their busy lifestyles. Everything from landscape design to apps make gardening easier for seasoned pros and more approachable for beginners.


People are "rewilding" themselves and using technology to get back in sync with nature. The more consumers learn about nature, the more they come to care about it.


We're constantly plugged in, and that's a good thing. The garden industry needs to embrace new technology with open arms.


Being in sync with nature is the first step in a healthy and rewarding lifestyle. People have a passion for preserving the earth, and any small change in home landscapes can have a big impact.
Read the entire report to learn about the other consumer trends that will shake up the garden and outdoor living industry this coming year.