We get it. Phone interviews are tricky, but they're also an unavoidable reality when it comes to finding a job or internship.
At Garden Media, we screen every intern candidate with a phone interview first. This ensures we're bringing in the right people for the job and, most importantly, not wasting anyone's time.
As the intern supervisor, I've conducted a fair share of phone interviews. I am here to tell you there are specific things that make one candidate stand out from the others.
Continue reading for tips on how to nail a phone interview.
Practice makes perfect
Just because you're not interviewing in-person doesn't mean you shouldn't prepare as much as possible. The best way to prepare is to know your resume like the back of your hand and practice your responses to common questions like "tell me about yourself."
It's never a good idea to read off a script – you're sure to sound like a robot and employers can spot that from a mile away. By the time the interview rolls around, make sure you're able to clearly explain your past responsibilities and experiences in a professional, yet conversational, manner.
Location should be considered in the preparation as well. The benefit is that candidates can choose to talk in their own homes, or any space where they feel comfortable. But remeber, the person conducting the interview can only evaluate you based on your answers and tone of voice. Always choose a quiet location that will not get interrupted during the call.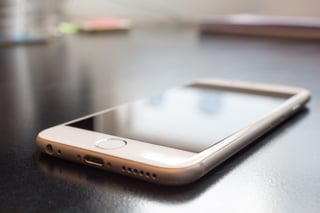 Ask questions
Here's the truth: we never invite candidates to come in for an in-person interview if they don't ask questions during the call.
While we do dedicate a portion of each call to explaining Garden Media's history and what we expect of our interns, we are purposely vague in describing the experience in hopes that the candidate will ask more. Employers will often do this in order to gauge how interested the candidate is in the position.
Enthusiastic interviewees take time to research the company beforehand, and that always shows based on the types of questions that are asked.
Stay alert and ask creative, personal questions. "What is your typical day like?" "and What is your company culture?" are overused. A few examples of our favorite questions:
A question about the interviewer: What is your favorite thing about PR?

A question that shows you're eager: What is the most important thing I can accomplish in the first 60 days?

A question that shows you did your research: How is the trends report coming for 2016?
Remember, interviews are a two way street and should be seen as a friendly conversation between an employer and a candidate.
And if you do nothing else, always follow-up with an email or hand written note afterwards.
Interviews are all about showing off your brand. Read our e-Book for tips on how to brand a product.