Purple Reign is the next deep dive of Nature's Rx for Mental Wellness, the theme for the 2018 Garden Trends Report.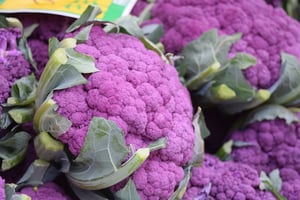 If you missed the other deep dives, here are Breathing Rooms, Social Network, Climate Controlled, Make a Splash and Imperfect Gardening.
Look around you, purple is the color of 2018. In fashion, in the home and… in the garden.
Ultra Violet was named Pantone's color of 2018 as well because it communicates originality, ingenuity and visionary thinking that points us toward the future.
But what does that mean for your garden or your health?
Purple Reign
"Richly colored purple foods are popping up everywhere: purple cauliflower, black rice, purple asparagus, elderberries, acai, purple sweet potatoes, purple corn and cereal will be favorites amongst customers." - Whole Foods annual trend advisory
Purple often indicates nutrient density and antioxidants in food, which goes beyond the vibrant color found in design. Including purple foods into everyday life adds those necessary antioxidants which protect the cells in our bodies.
In addition to our physical health, purple foods promote mental focus which is the first step in achieving mental wellness.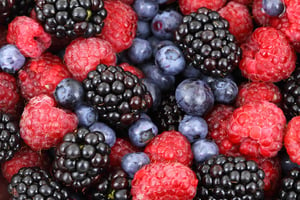 There are a number of purple foods to grow at home. Some of our favorites include Bushel & Berry's blueberry and blackberry plants. These compact shrubs are great for containers, small spaces and small hands. Kids love picking them right off the bush! Try their Blueberry 'Pepertua' or 'Pink Icing' and blackberry 'babycakes.' Other purple health foods include beets, Goji berries, eggplant, purple cabbage, purple carrots and purple sweet potatoes.
What are you going to be planting in your garden?
W

ant to see what other trends are growing this year?




Download our 2018 Garden Trends Report today!