October 2017 - (Philadelphia) IMPACT Marketing & PR, Inc. was recognized in the Philadelphia Book of Lists as a Top Woman-Owned business and Top PR firm for 2017. Suzi McCoy founded IMPACT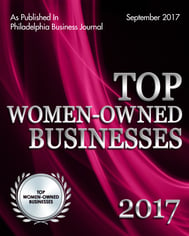 Marketing 30 years ago.
Garden Media Group, a subsidiary of IMPACT, was founded 20 years ago to serve the horticulture, gardening and outdoor living industries. Our boutique public relations firm gets results fast because we have our finger on the pulse of the industry and the ear of influencers from top outlets – from Better Homes & Gardens and Magnolia Journal to the sweeping social media outlets. Our clients are both national and international and come to us to make them popular with their target market. We also publish an annual garden trends report, one of the most widely read reports in the industry.
Continue Reading to learn about our Queen Bee and how GMG was born.
Suzi was always an entrepreneur at heart. She started her first business, a lemonade stand, in her front yard as a kid. Throughout her life, she enjoyed writing and photography which led her to major in journalism at the University of South Carolina. One day, while writing obituaries, she realized journalism wasn't for her, so she switched to public relations to focus on the "positive side of the news."

After college, she worked in both corporate and agency public relations. She coordinated events but quickly realized it wasn't events the clients needed – it was PR. She politely parted ways with the agency, collected a few clients of her own and IMPACT Marketing was born.
Being in the Kennett area, Suzi picked up clients in the mushroom industry before landing The Conard-Pyle Company. Naming and growing the Knock Out Rose® helped turn the focus from general, more local PR to the lawn and garden industry. There was a need and Suzi filled it.
Suzi and her team are thought leaders in garden industry working alongside growers, breeders, garden centers, garden designers and garden bloggers. This keeps Garden Media as the front runner in garden public relations.
Garden Media Group is proudly one of 11.5 million woman owned businesses in the US. Only 38% of businesses are woman-owned, growing in number every year, and they bring in 9 million jobs. Since 2007, woman are growing businesses five times faster - roughly 1,107 every day!
Suzi has had the pleasure of serving as a chairman of the Marketing Communications Committee for the National Initiative for Consumer Horticulture (NICH) this year. NICH's mission is to grow a healthy world through plants, gardens and landscapes. She and her team are working hard to help grow the number of households participating in consumer horticulture.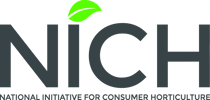 Our Queen Bee, Susan McCoy and her team have received numerous awards and accomplished so many tremendous achievements in the last 30 years, it is no wonder that IMPACT Marketing & PR, Inc. – Garden Media Group – was recognized as a 2017 Top Woman-Owned Business and Top PR Firm in the Philadelphia Business Journal's Book of Lists.
Congratulations Suzi!!!
Download our 2018 Trends Report for more information to keep your finger on the pulse of the industry.