Thirty seconds. It's enough time for you to stretch, send a quick text message or plan what you're going to make for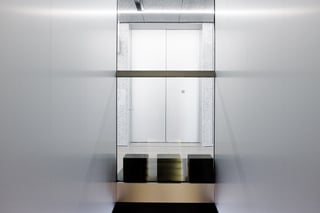 dinner. Half a minute can seem very trivial in the scheme of your day.
But if you've ever tried to write an elevator pitch, you'll know that thirty seconds can also be a secret weapon.
With a well-practiced elevator pitch, you convey to potential employers who you are and what you'll bring to the table on an interview.
Quickly catching an employer's interest on the spot can be challenging if you're not prepared, so here are a few tips for selling your skill set in half a minute or less.
Continue reading for tips on how to craft the perfect elevator pitch for an interview.
Condense, Condense, Condense
You have a lot to say, and a limited time frame to express it. The key is making information about your qualifications digestible, up-to-date and clean.
Keep everything simple. Send a clear message about your strengths.
Expressing yourself concisely will highlight your competence without actually saying "I can communicate well." It might also encourage employers to ask additional questions!
Good examples of simple phrases that say a lot include:
"My core skill sets are…"

"My core skill sets are psychology and sociology and I have a knack for storytelling"

"I help brands establish their stories so we can market to a broader audience. I specialize in….."

"I specialize in making the conceptual, practical."

"I'm interested in pursuing an entry-level role in corporate PR for internal operations."
In all cases, the information is specific enough to relay a personal touch without over-elaborating. Talking about your strengths by using creative, specific words like "knack" and "effective" will help employers figure out where you would fit in their company.
Know Your Audience
Knowing your audience is one of the most important things about PR, and an elevator pitch is a personal brand of PR.
So knowing your audience for an elevator pitch is the same reason why knowing your audience in PR is critical: one size does not fit all.
Leave some breathing room in your elevator pitch so that you can change it when you meet different people who have different goals.
The best outcome from an elevator pitch is the continuation of a conversation and maybe even a new contact.
Remember what you want from the potential employer you're speaking with, and direct the conversation organically from there.
Have A Goal
Do you want to give someone your resume? Have them make an introduction? Discuss your skill set? Get an interview? All of the above?
Have a goal in mind when speaking to potential employers. Having a goal will help you drive the conversation and tie your message together cleanly.
Without a goal, you may find yourself tripping over how to explain your qualifications and your intentions.
One consistent goal should be to open or maintain a conversation. It will help employers organically understand who you are and what you stand for (and yes, it's okay to be yourself!).
You can offer your services or briefly explain what inspires you. There's no set structure; begin your pitch with a goal and tie your message together with it.
Key Phrases to Use:
"I've always been very interested in journalism, and want to be part of a fast moving environment."




"I recently finished an internship with a PR firm, and I want to continue…."




"I want to continue working on web development and...."
Make it Conversational
Just act natural!
....Well, funny enough, you may have to practice "acting natural."
Rehearse your body language and expressions in front of the mirror if you have to. There's no set formula for elevator pitches because you should do whatever you have to do to feel confident – but don't make the pitch sound too stiff or rehearsed.
The more natural your pitch, the more engaging you will seem. This will lead to an endgame "tell me more" situation.
It also allows you to express interest in the company or even ask questions toward the end, so your conversation is different from the one-sided, cardboard-cutout variety.
Key Phrases to Use:
"I recently finished a PR internship, and the firm told me to consider starting full time with them once I graduate. Would your company also consider looking at PR graduates?"

"What are your company's plans for the future in...?"
Explaining who you are is essential for professionals, as is learning how to craft your personal brand. Download our e-Book to learn more!