Last year, more than 5 million women tweeted something negative about body image or themselves.
Dove wants to change that.
The beauty company's mission is to inspire and encourage people to feel beautiful. As a leader in positive body imaging and messaging for the past several years, Dove has teamed up with Twitter to put an end to people's low self-esteem and discomfort in their own skin.
The company launched its speakbeauitful campaign during the 2015 Oscars. Shortly after it launched, #speakbeautiful went viral.
The Dove campaign teaches garden brands the dos and the don'ts to beginning campaigns and increasing brand awareness.
Continue reading to learn more about what garden brands should do before launching a campaign.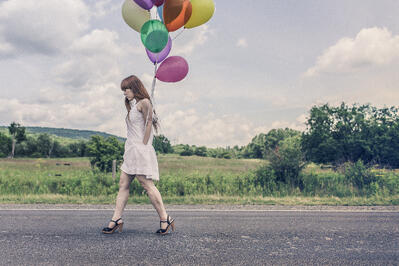 Create Partnerships
The basis of the campaign is the use of hashtags and interactions with friends and family to promote Dove's mission. The company has also strategically collaborated with the social platform itself – Twitter.
Brand collaboration can hugely and positively affect the outcome of any campaign and product sales. Dove's efforts in collaborating with Twitter increased foot traffic on the #speakbeautiful hashtag itself and allowed for more promotion outside of the platform.
Teaming up with a like-minded company or a local business could improve sales and reach more people interested in the company's products.
Establish Brand Recognition
Before any public outreach or campaign launch, it is imperative for brands to create a strong foundation of awareness and loyalty. Building a strong reputation or online presence can propel a brand to the top.
Designing small campaigns, increasing social media presence, focusing on marketing, tailoring messaging and identifying the audience will also contribute to increased brand recognition.
Identify the Target Audience
Speaking to the right audience will be the ultimate hindrance or success for a brand and its campaign. All garden companies should research their current customers and identify potential new customers before launching a campaign.
In an evolving and changing industry, it is imperative for companies to create messages that resonate with audiences. Picking the correct platform to promote a campaign is also a key component to the communication between company and consumer.
Dove decided to kickstart the #speakbeautiful campaign on Twitter and at the Oscars because their target audience- people ages 18-49 - was tuned in.
Evaluate Social Media
Garden brands conducting a campaign on social media need to monitor social media before, during and after a project launches.
Hashtags connect people who are interested in the same topics. Using consistent and eye-catching hashtags will allow for content to be streamed in a neat and organized way.
Garden companies should establish those hashtags for specific products, seasons, campaigns and for the overall brand prior to launching a new project.
Pictures provide followers a behind the scene perspective and can create a more one-to-one relationship with the brand. Companies should remember that pictures make for interesting content and are typically the most shared posts on social media.
Download our e-Book for more information on how to build a brand.