Ever wonder where the Millennial generation is heading for 2015?
This generation, the largest and most diverse generation in America, is sure to keep you on your toes!
From housing to religion, check out some of new trends that are unique to this generation. Learn where Millennials fall and how they feel about our ever-changing world.
Read on to learn what trends will be driving this powerful generation in 2015.
1. Housing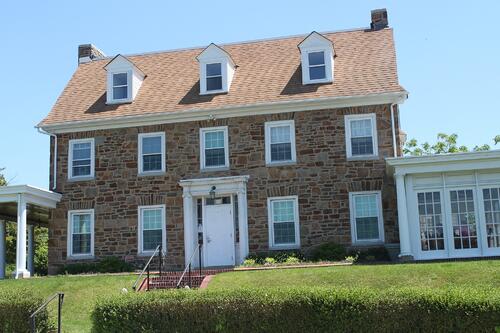 Brena Swanson of Housing Wire reports on the latest Zillow Housing Confidence Index that Millennials are driving housing confidence.
Housing confidence is on the rise with an increase seen in 11 of the 20 major metropolitan areas surveyed.
Although many millenials are choosing to live with mom and dad, times are changing.
The Demand Institute found that Millennials are finally moving out of their parent's homes, however, instead of buying they are renting.
Zillow Chief Economist Stan Humphries explains, "Today's renters by necessity are tomorrow's buyers."
According to The Demand Institute research, 65 percent of Millennials said they agreed with the statement that owning a home is necessary to living a "good life" and is central to the American dream.
There are still some barriers on the horizon for Millennials. With student debt and uncertain job prospects, it can be difficult to save for a down payment. Yet, Swanson says that this is a "dramatic change from the picture of Millennials as roadblocks to the housing recovery."
Wheter they're renting or buying, Millennials will want to decorate and personalize their spaces. Give them portable plants and products they can take from one place to another.
2. Politics
With a majority of the Millennials now at the appropriate age to vote, expect a shift - especially during the 2016 Presidential election.
A shift which way you may ask? "The Pew Research Center's newly-released survey on American Millennials has so far been interpreted as the latest demographic disaster confronting the GOP," according to NPR.
Millennials ages 18 to 32 seem to sway strongly toward Democratic candidates and hold liberal views on modern issues, both political and social.
This is not the most perfect news for The Democratic Party, however. Even though Millennials are shown to relate strongly to the left, they don't necessarily classify themselves as liberal.
Half of the Millennials classify themselves as political independents - which helps neither the Republican nor Democratic parties.
3. Spiritual Connection & Beer
According to a new survey by the Integrated Innovation Institute at Carnegie Mellon University, most millennials do not look to religion for guidance, yet a higher percentage "talk to God," which suggests that this generation is less religious and more spiritual.
Some churches are trying to take advantage of this spiritual connection with a more unique approach to reeling in new members, by incorporating beer. And if you read our trends report, you know beer has been on trend for a few years.
NPR explains that this correlation between beer and religion has been around for quite a while. Dated back many centuries, beer has not only brought people together in worship, but has also encouraged people to make beer.
Intertwining religion and beer offers the Millennials a fresh connection to their spirituality and even more opportunity to connect to them.
Learn more about the Millennials with our eBook below!